Cooler Master HAF XB Case Review
Author:

Dennis Garcia
Published:

Tuesday, November 13, 2012

Case Layout and Features
For a test bench style enclosure to work you need place everything under the motherboard including the PSU, drives cables cables leaving the motherboard exposed and fully accessible. The HAF XB does that bu,t takes things further by enclosing all of the vital components.

The end result is a square style case that is similar to what you would get by combining a desktop and mini tower case then turning the whole thing 90 degrees.

Starting at the front of the case you will find four external drive bays, two for 5.25" devices such as optical drives and media bays.

The other two drive bays are make up a two drive hot-swap system complete with plastic drive locks and tool-less retention system. Unlike previous cooler master 3.5" drive trays these are quite sturdy and come with an easy to operate slide for locking the drives down.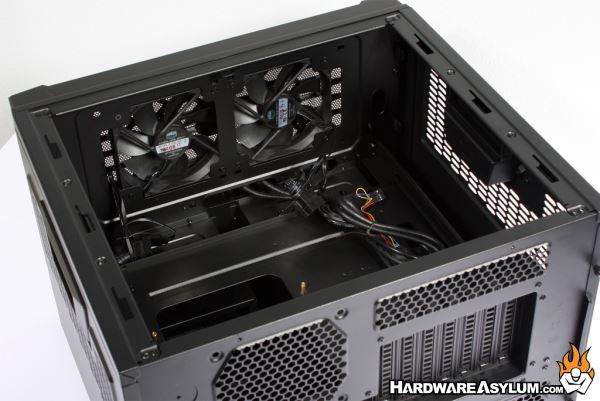 You will find three panels that can be removed. The top panel will expose the motherboard tray and allow access to video cards and cooling. Each of the two side panels allow access to the side of the motherboard tray and also expose the area under the motherboard.