Asus P8P67 Evo Motherboard Review
Asus P8P67 Evo Motherboard Review
Author:

Dennis Garcia
Published:

Monday, April 25, 2011
Benchmarks - Overclocked
As with all of our reviews, we pit the default speed system against the overclocked one in a head-to-head byte match. The effective overclock for these tests is 4.9GHz @ 48x multiplier and 103 BLCK. The results are show below.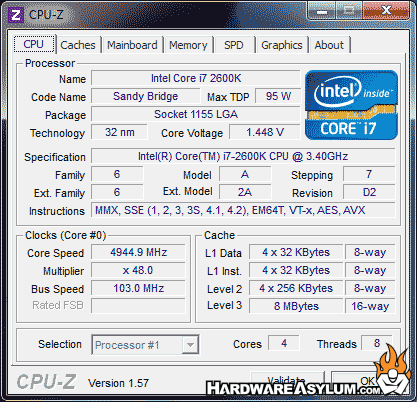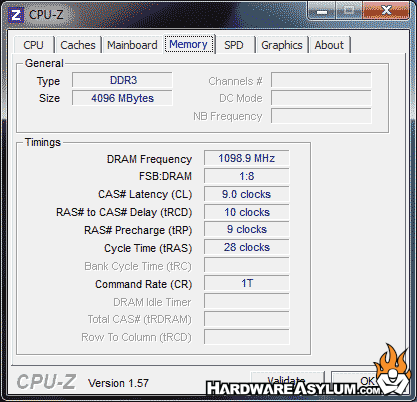 SiSoft Sandra Various Overclocks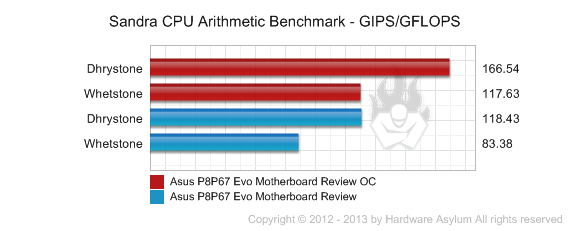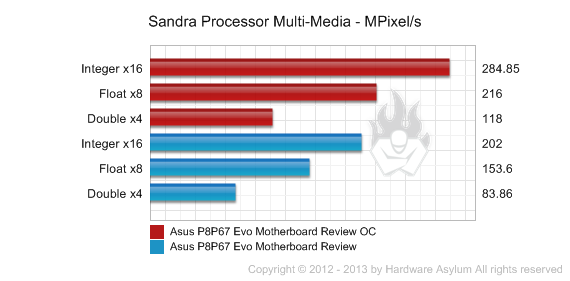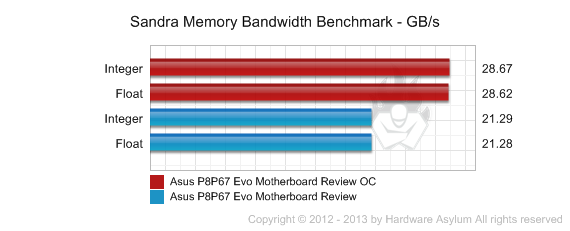 Unreal Tournament 3
Crysis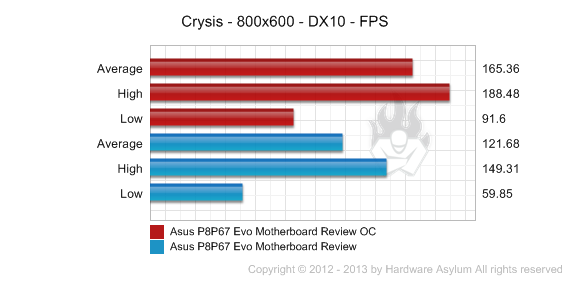 Call of Duty 4 Modern Warfare

Overclocking Conclusion
Overclocking the Sandy Bridge architecture is a little different from what we are accustomed to, in fact the process reminds us of the old days when the only option was to hack the system to adjust the multiplier or hotwire the system clock to raise the frequency. In doing so there was also a good chance your attached devices would stop working.

Depending on the quality of your motherboard raising the BCLK can render some devices unless which would usually trigger a failed overclock. In several cases were we not able to raise our BLCK above 106Mhz despite knowing that this particular CPU will run 108Mhz on air.

We were able to run our 2600K at 5.0Ghz without issue however with this particular CPU it runs best, and with less voltage, at 4.9Ghz which is still plenty fast for our benchmark suite. Overall we had no issues overclocking and aside from our BLCK not going as high as we would have liked everything we configured was accepted and stored even when the overclock failed as POST.