Is Computex worth it?
Author:

Dennis Garcia
Published:
Friday, June 19, 2015
Introduction
On the plane ride home from Computex 2015 I asked myself a simple question. "Was Computex worth it?" You see I have been attending the Computex show for the past thirteen years. I missed years 2005 and 2006 but Computex has been a yearly trek for me since 2003 and I have seen the show transform from something initially sales focused and market driven to a fashion show where flash and pizzazz win out in the end.
So, was Computex worth it? In a word, kinda.
What has changed?
Computex has always been a playground of new technology and hardware. I have to admit it took me awhile to fully understand the trade show scene and there are parts I still don't understand. For instance my first Computex badges said "Buyer" because I didn't know I could be "Media". That created quite a few issues since vendors treated the different badge types differently but I made due.
I also didn't spend much time setting up meetings. This is a trade show after all and vendors should be at their booths ready to show off products and answer questions. Come to find out that is only half the story since many vendors elected to have both public and private sessions to weed out the riffraff. For instance I remember always seeing limos with Gigabyte stickers on the side. To this day I'm not 100% certain but, I suspect they were the VIP shuttle to take folks to wherever their private room was.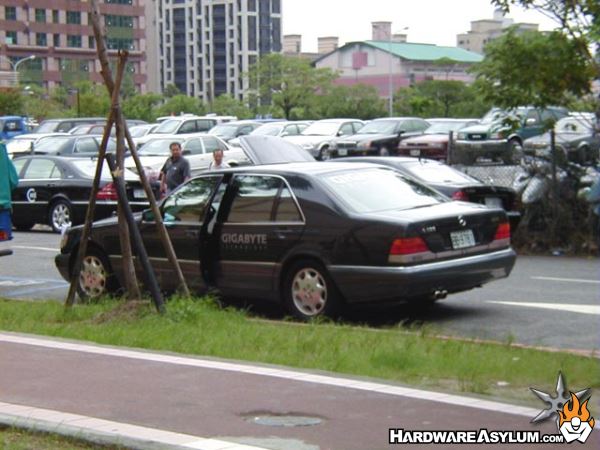 When I first started attending Computex there was no Nangang Exhibition Hall and everyone was either in Hall 1, Hall 2, Hall 3, the TICC (Taiwan International Convention Center) or Grand Hyatt. Space during those times was at a premium so not only where the hallways rather narrow but the booths were smaller and often constructed of two levels. This allowed vendors to have private meeting rooms and even gave employees a place to take a break.
Even then the halls would be over crowded and actually made the show seem bigger than it really was due to increased foot traffic. These days they say the show has gotten bigger however it is difficult to tell for a couple reasons. First foot traffic is split between two locations the city and Nangang Hall always appears empty due to its size.