Overclocking Ivy Bridge Extreme Core i7 4930K
Overclocking Ivy Bridge Extreme Core i7 4930K
Author:

Dennis Garcia
Published:
Friday, September 27, 2013

Introduction
In November 2011 we published our first X79 motherboard article and while it was only a preview of the Gigabyte X79 UD7 OC we knew right away that the LGA 2011 platform was something special. Over the past two years we have used over eight different X79 motherboards ranging from the rarely seen Foxconn Quantumian-1 to the popular Rampage IV Extreme and between them all we have noticed a few things. We noticed that despite the power of the LGA 2011 very few designs captured the essence of an enthusiast motherboard and fewer still are available for purchase. In fact most designs are utilitarian in nature and seem to be a motherboard for the sake of making one.

It is hard to say why the X79 LGA 2011 combo never took off, some claim excessive cost while others claim lackluster performance. While we can attest to both of these we cannot deny that Intel never intended to have the LGA 2011 in the hands of "normal" people and had set pricing accordingly.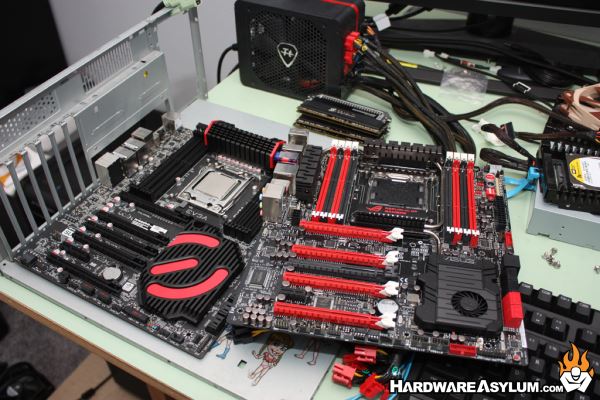 Personally the X79 is a favorite platform here in the Ninjalane Labs, we use it on our video card test benches and always have a system ready for multi GPU overclocking when multithreaded performance is important. Recently Ivy Bridge Extreme was released and in standard enthusiast form we purchased one to see what it could do.

Before diving head first into an overclock it is good to do some research and a good resource for what a platform is capable of is HWBot.org. On that site you'll be able to browse overclocking submissions and sort them by hardware type and cooling method. As we expected the 4900 submissions are a little sparse but range between 5 and 6Ghz (as of this article). The apparent lack of submissions is a much larger discussion and centers around how points are distributed.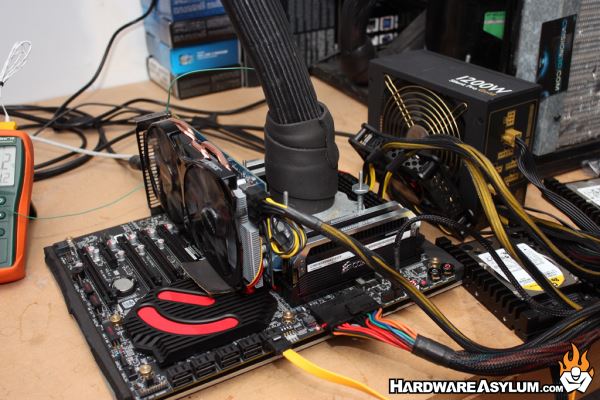 Having been armed with some somewhat reliable intelligence we set out to see just how well the Core i7 4930K Ivy Bridge Extreme processor performs against a similarly equipped Core i7 3960X. We used the new EVGA X79 Dark using the latest 2.04v BIOS and decided to break out the Single Stage Phase Cooler to keep the 4930K cool while we tested.