Cooler Master Shows the MasterCase H500P at CES 2018
Cooler Master Shows the MasterCase H500P at CES 2018
Author:

Dennis Garcia
Published:
Thursday, January 18, 2018

Introduction
In a way computer cases have gotten boring again. Sure, there are some gems on the market but with the loss of the external 5.25" drive bay you can see that many case designers are struggling with "what to do with all that space"
Well, Cooler Master might have it figured out with the Master Case H500P. The case itself is covered in Tempered Glass, comes with RGB lighting, features some great edge styling and also comes with two 200mm RGB fans.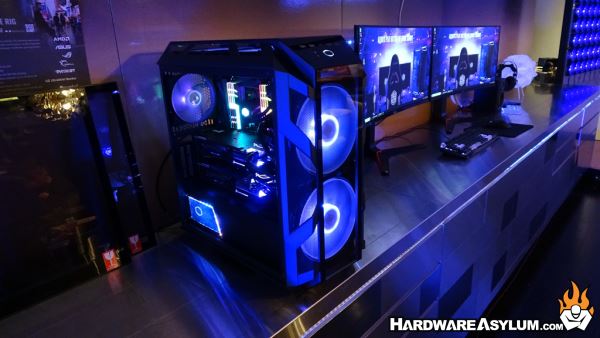 The case also supports full watercooling, features covers for cable routing, *you know, [cause: tempered glass] and supports all of the major motherboard RGB lighting systems giving you maximum control over your RGB LED lighting effects.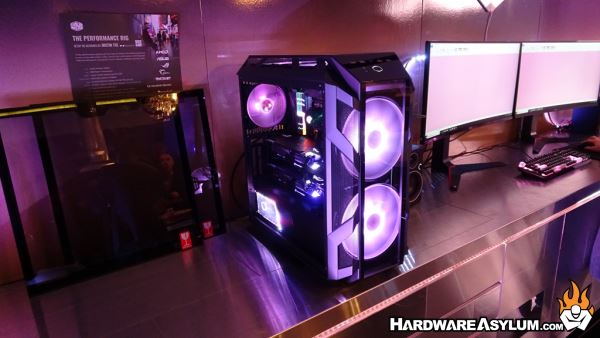 Truth be told the H500P has been out for awhile but, that doesn't mean I cannot get excited about it.

MasterLiquid is also going full RGB with the ML240 SMART featuring the Cooler Master dual chamber pump block design and full RGB LED effects found on the radiator, fans and pump housing.
The RGB support is also being carried down to the aircoolers and even laptop cooling pads. Of course there is a chance you'll simply turn the lights off but, what is the fun in that.
Cooler Master was also showing a new set of gaming gear in the M800 series of peripherals including a keyboard, mouse and even RGB mousepad. They had a line of cloth mousepads on display that featured a glow in the dark Cooler Master logo for those who want lights but cannot commit to real LEDs
The new CM MK850 and MK851 keyboards feature Cherry MX switches with the color depending on what board you select. The MK851 is available with Linear switches allowing you to incorporate pressure sensitivity into your games.
With the practice.