Asylum System Builds: The Media Capture Box
Author:

Dennis Garcia
Published:
Monday, July 06, 2015

Introduction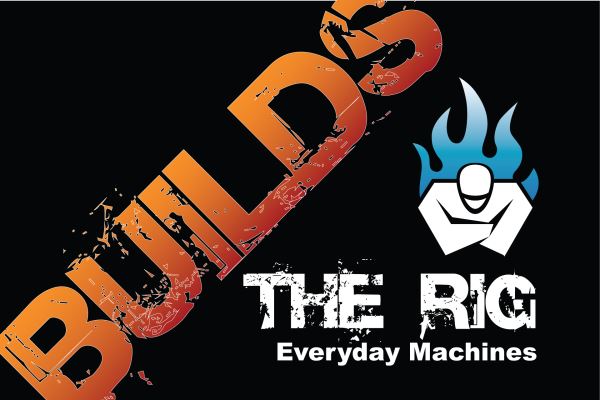 For many years the Hardware Asylum Podcast was recorded on a very durable ASUS Slate B121 tablet. This little machine was very good at what it did due in part to the 12" touch screen powered by an NVidia mobile graphics chip and Core i5 processor. Saying this tablet was overpowered for the time was an understatement given that you could run Photoshop and Illustrator all day then, when the work was done, switch over and play Call of Duty for some much needed downtime. Of course systems grow old and it was time to put the ole slate out to pasture.
For this build I wanted several things and the most important was that it needed to be small. Given that it would be used to record the Hardware Asylum Podcast it also needed to be quiet and have a fast storage subsystem since running filters in Audacity is not about processor power but rather about reading and saving data to the hard drive. Some nice to haves would be video capture so I can passively record games and overclocking for Twitch.tv or Youtube.
Given these requirements there would be no need for a discrete graphics card and most of the media capture would be handled externally so there was a need for expansion slots and I/O connections.
The hardware used for this build is listed below
| | | |
| --- | --- | --- |
| Component | Product | Price |
| CPU | Intel Core i7-4790k | $340.00 |
| Motherboard | MSI Z97i Gaming AC Mini ITX | $190.00 |
| Memory | 8GB Corsair Dominator Platinum | $156.00 |
| Cooling | Intel OEM Heatsink | $0.00 |
| Storage | Samsung 850 EVO 120GB | $95.00 |
| Storage | Seagate Barracuda ST2000DM001 | $75.00 |
| Case | In Win BP655 mini ITX | $60.00 |
| Capture Card | AverMedia Game Broadcaster HD | $120.00 |
| Total | | $1,036.00 |
As was mentioned I wanted this system to be small and you can't get much smaller than MiniITX. The build was really centered on the InWin BP655 case which is a half height MiniITX case and included PSU. Since I didn't need a discrete graphics card I'm using the onboard video from the Core I7 4790k and left the expansion slot for the Avermedia C127 Game Broadcaster HD. Keep in mind this is a half height video card so it would install directly using the included half height bracket.
Storage is handled via SSD with a backup 2TB 7200rpm drive for extended storage when recording capture video.
As you can imagine this build is not all inclusive and some of the components might be difficult to find. I'll revisit this build concept in the future for a modern twist using more realistic hardware. (read: 4790K is a little overkill for podcast audio but is perfect for video encoding)