News
Redragon Cobra M711 FPS @ TechPowerUp
I'm going to short cut my normal rant about poor product names and refer to the opening paragraph in the review over at TechPowerUp. (It is that good)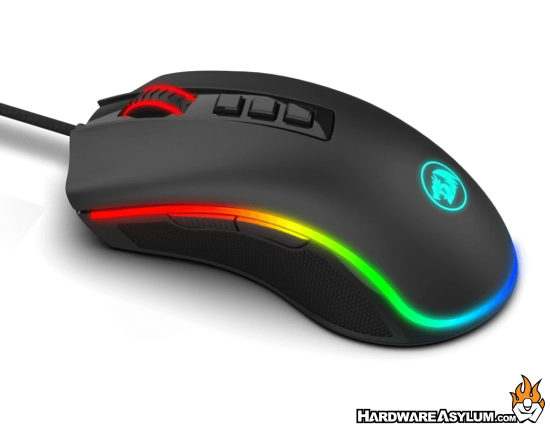 Redragon is the gaming peripheral brand of Eastern Times Technology Co., Ltd., which is based in China and was established in 1996. The Cobra M711 FPS is an upgraded version of the Cobra M711. While the right-handed ergonomic shape hasn't changed, the sensor has been updated to the PMW3360, which is one of PixArt's top-tier optical sensors. Furthermore, LK optical switches are used for the main buttons, which promises low button latency. Lastly, rich RGB lighting is included as well, which can further be customized in the software, along with many other settings.

~TechPowerUp
That alone should explain everything.

As a mousa (yes the Red Dragon Cobra is a mouse) it looks really good, has nice weight (kinda), a good shape and some good RGB accents. What I cannot place is where I have seen this design before. OR if the shape of a good mouse is following the car trend where that one shape just works so everyone uses it.
Either way check out the article.
BTW this bad boy is on Amazon for $22 Bux!!
Related Web URL: https://www.techpowerup.com/review/redragon-cobra-...
comments powered by

Disqus