News
Crucial Ballistix 32GB DDR4-3600 CL16 Memory Kit @ Funky Kit
For years I talked about how Crucial was just down the street, I could literally throw rocks at their building and they rarely supported me with review product, or even answered my emails. Of course, that has changed but, not after quite a bit of work and getting the right connections.
It would seem that Funky Kit has picked up a better connection than me given their review of the Crucial Ballistix 32GB DDR4 3600Mhz CL16 Memory Kit in Red and the distance that memory needed to travel just to be tested and written about.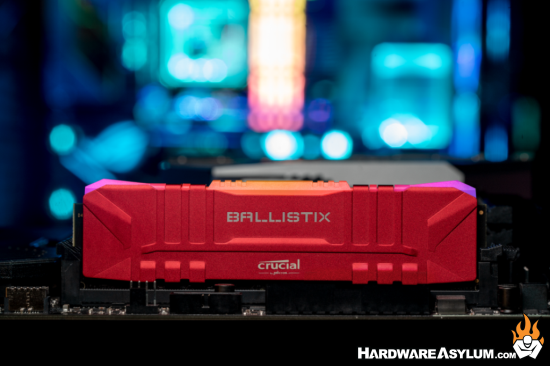 The Ballistix 32GB DDR4-3600 memory kit is yet another exceptional product from Crucial. It's inexpensive but performs great, and gives you amazing overclocking potential. Every gamer or overclocking enthusiast will be fully satisfied with its results.
With DDR5 on the horizon and a new set of processors and chipsets due to be released I suspect there will be very few DDR4 reviews in the future which will eventually be replaced with DDR4 vs DDR5 - What is the difference and should you care.
The quick answer is... You will have no choice, if you want to use the new platform you will need to use the new memory.

On a side, and somewhat related note, I'm not a fan of the new Ballistix heatspreader design.
Related Web URL: https://www.funkykit.com/reviews/memory/crucial-ba...