News
MSI MPG Z690 Carbon WiFi @ LanOC Reviews
I hate to admit it but some motherboard designs are changing from the established norm. While the MSI MPG Z690 Carbon appears to have the "typical" feature set I have seen some boards with cut down audio and only a single 16x PCI Express expansion slot with the other two being worthless 4x slots in a full length configuration.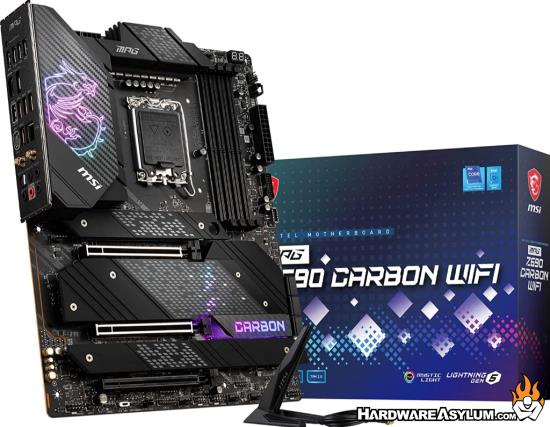 With the new 12th Gen Intel CPUs and the Z690 chipset that Intel launched with them being released. It also means that we get to check out the latest motherboard designs. This time around Intel only focused on the high performance focused CPUs so most of the options that came out were gaming, overclocking, or high-end workstation focused. The first board that came in was from MSI which was one of their gaming focused boards, the MPG Z690 Carbon WiFi. Today I'm going to check out what features they have included with this board and check out how the Z690 Carbon WiFi performs with the new i9-12900K as well. I'm also going to take a look at the MAG Coreliquid C280 AIO cooler that MSI sent over as well for LGA1700 testing. Let's dive in!
On a related note, I have always enjoyed using the Carbon series from MSI as the boards seem to offer everything a computer enthusiast needs without the fluffy filler.
Related Web URL: https://lanoc.org/review/motherboards/8433-msi-mpg...