News
Lexar Announces The Lexar FLY microSDXC UHS-I Card for drones and action cameras
San Jose, CA, USA May 9, 2023 – Lexar, a leading global of flash memory solutions, today announced the Lexar FLY microSDXC UHS-I Card.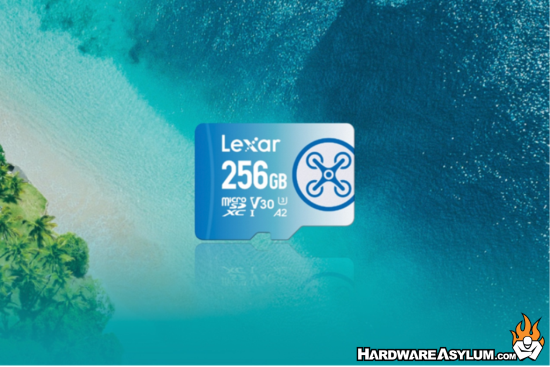 Designed for drone and action camera photography enthusiasts, the Lexar FLY microSDXC UHS-I Card lets users quickly capture and transfer high-quality media files, including Full-HD and 4K UHD video with speeds up to 160MB/s read and up to 90MB/s write.
Key Features:
Reliable performance designed specifically for drone and action cameras
Quickly captures, plays back, and transfers media files, including Full-HD and 4K UHD, with write speeds up to 90MB/s
Delivers read speeds up to 160MB/s for quick offloads
Up to 256GB to capture more aerial footage
Designed for durability, even in harsh conditions
This card is also rated Class 10, UHS Speed Class 3 (U3) and Video Speed Class 30 (V30), giving users the stable write speed performance they need to ensure smooth and efficient recording so dropped frames are a thing of the past. And, with up to 256GB capacity, drone enthusiasts can stay airborne, capturing more aerial footage on one card.
"Specifically made to endure the elements during drone and action-cam photography, the Lexar FLY microSDXC Card is the perfect choice for adventurers, content creators, and drone enthusiasts," said Joey Lopez, Director, Brand Marketing. "With capacity options up to 256GB, users will have plenty of storage space to capture all their adventures, explorations, competitions, and more."
The Lexar FLY microSDXC UHS-I Card is available this month for purchase online at an MSRP of $28.99 for 256GB, $17.99 for 128GB, and $13.99 for 64GB.
Related Web URL: https://www.lexar.com/en/lexar-announces-the-lexar...