Cooler Master HAF Stacker 935 Case Review
Author:

Dennis Garcia
Published:
Wednesday, February 12, 2014

Introduction
A computer case is many things. First and foremost it is a convenient location to store all the gear you need to run your computer. You have external drive bays for optical drives and card readers, internal bays for hard drives and SSDs and a location for motherboard, video card(s) and power supply. The question is, what happens when you need more space for your gear?
In this review we will be looking at the new HAF Stacker from Cooler Master. This case made a debut at the 2013 PAX Prime in Seattle and while we got to see it from afar some of our readers got to see it in person and were very impressed.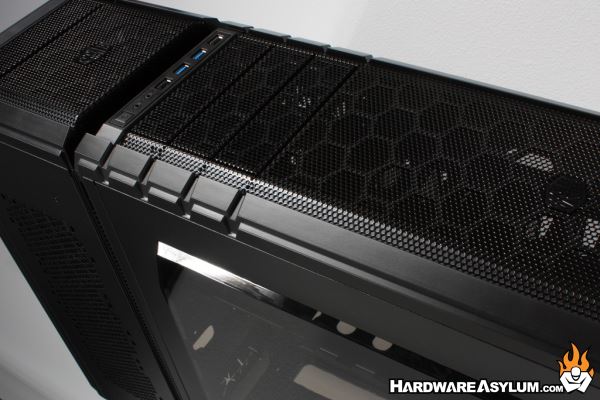 The HAF Stacker name is a conglobation of two very well known case designs from Cooler Master. HAF or High Air Flow was a case design that put focus on maximizing airflow through the chassis using a multitude of fans in a variety of sizes. Stacker was also a very popular case design that popularized stacking external 5.25" drive bays down the front bezel of the case. Cooler Master was the first company to do this and also responsible for starting the "stacker" movement. Both case designs have their benefits and a few drawbacks but epitomized the name to a product.
The HAF Stacker is something a little different.
Features
Stackable modular tower for limitless utility
Stack extra 915F or 915R for dual/triple system or additional water cooling and storage
Dust filtered intakes and sliding filter frames
Intuitive design for flexible and easy installations
Greater storage expandability with transferrable drive cages between chassis
Full window version (tinted)
Modular I/O functionality for future-proof connectivity
Multiple removable dust filters (top, front, bottom, side panel) for improved system maintenance
Even though the majority of cases you can buy come with an immense set of features the modding and personalization of a chassis is still a large part of ownership. That isn't to say you have to modify every case you buy but, every chassis should offer those opportunities and that his how we do our reviews.