Gigabyte Aivia M8600 Gaming Mouse Review
Gigabyte Aivia M8600 Gaming Mouse Review
Author:

Darren McCain
Published:
Friday, May 27, 2011
Software
The M8600 comes with Gigabytes Ghost Macro Engine. The software allow you to store up to 32kb of macros in the onboard memory allowing up to 70 programmable macro sets in 5 profiles. Profiles are color coded and the color is displayed real-time on the mouse.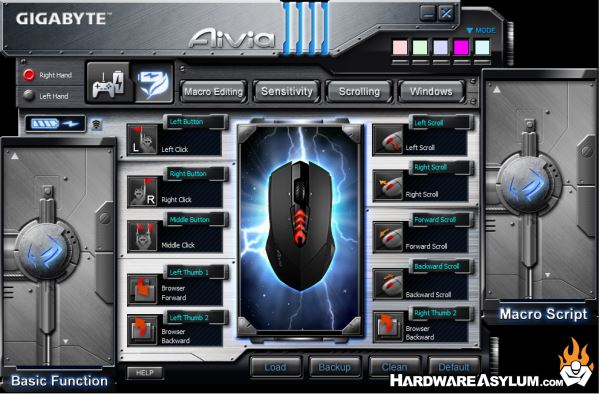 Sensitivity is also displayed on the mouse and can be set manually via the software as seen here. The defaults are 800dpi, 1600dpi, 3200dpi and 5600dpi at a polling rate of 500. Gigabyte claims an impressive 1ms response time virtually eliminating lag. Scrolling sensitivity can also be independently adjusted.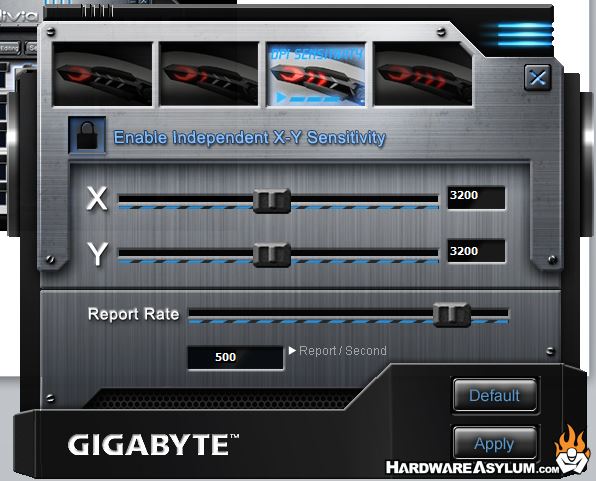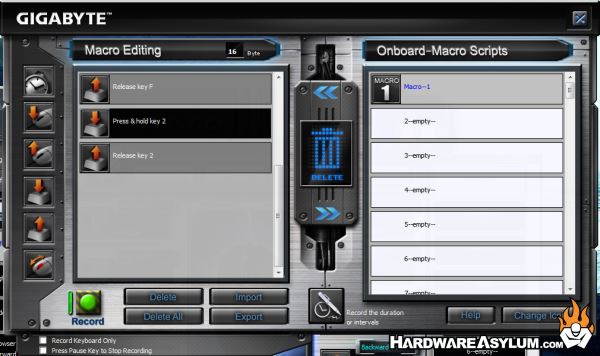 Settings and macros can be saved and loaded allowing profiles to be created and traded between users. Macro editing is only possible through the USB wired mode. Creating a macro is as easy as hitting record and performing the actions or manually. Fine tuning can be done on each action and saved to the mouse using a simple drag and drop. The same drag and drop is used to change default functionality.