Gigabyte G1 Killer Sniper 3 Gaming Motherboard Review
Gigabyte G1 Killer Sniper 3 Gaming Motherboard Review
Author:

Dennis Garcia
Published:
Thursday, August 23, 2012

Introduction
Gaming is a large part of the enthusiast hardware world and is often mistaken to be the same thing. It is true that gamers will go to great lengths to get the best performance from their games either through overclocking or by adding as many GPUs as they possibly can. Of course that is only a small part of the total package. A good sound card can lower CPU dependency leaving more power for game physics. Fast Ethernet controllers can obviously do the same or take things further by reordering game packets for smoother game play and faster response times.

A year ago we looked at the Gigabyte G1-Killer Sniper 2 which was a second generation gaming motherboard using the Intel Z68 chipset. The motherboard did an excellent job at combining state of the art audio solutions from Creative with network performance from Bigfoot Networks (now a division of Qualcomm Atheros). These onboard components translated into performance boosts we could see in the benchmarks despite some of the limitations of the motherboard in general.

In this review we are looking at the new and improved G1-Killer Sniper 3 from Gigabyte that takes everything learned from the Sniper 2 and improves every aspect from Multi-GPU support down to the motherboard cooling solution.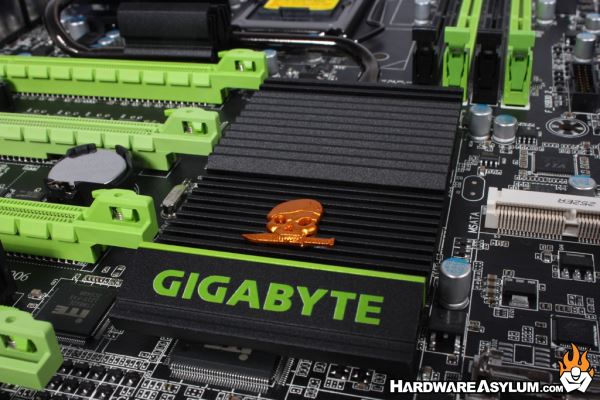 The board layout has changed considerably since the Sniper 2 and features a more aggressive PCI Express layout and better placement of onboard components. This motherboard does come with a PCI Express switch chip for better multi GPU support and configurations. This is one of the few Z77 motherboards to support 4-way SLI and Crossfire video card configurations and will not be the last..