Foxconn Quantum Force Quantumian-1 X79 Motherboard Preview
Foxconn Quantum Force Quantumian-1 X79 Motherboard Preview
Author:

Dennis Garcia
Published:
Monday, February 13, 2012

Introduction
With a large company like Foxconn you wouldn't consider them to be a boutique motherboard builder but they do tend to be one of the underdogs when it comes to high-end motherboard offerings. Foxconn concentrates their efforts on building a strong OEM market but will often throw in a few high-end offerings to keep us enthusiasts interested in what they are doing.

In this preview we will be looking at one of the latest motherboards in the Quantum Force lineup the Quantumian-1 X79. The Quantumian-1n is an enthusiast level motherboard designed for high-end gaming and overclocking using the full set of features common to Quantum Force motherboards.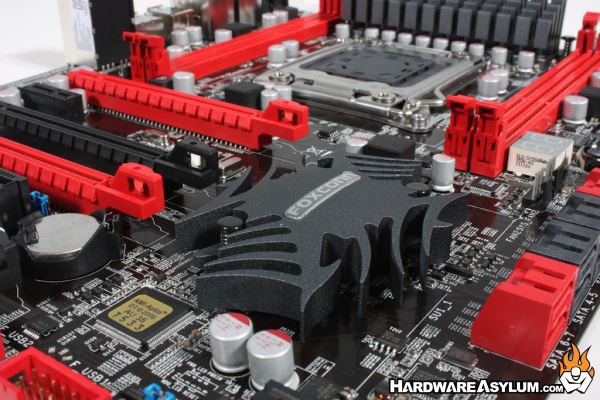 This is the only X79 that Foxconn has released as of this article and is only be available in China and Europe. Sadly this completely bypasses the American market making this preview a little rare. We have seen this type of exclusion happen quite often in the past due largely to how difficult it is to sell in the US market. Though we suspect it could also have something to do with brand recognition and, well, Foxconn is considerably more popular in those regions.