DeepCool PX850G ATX 3.0 Power Supply Review
DeepCool PX850G ATX 3.0 Power Supply Review
Author:

Dennis Garcia
Published:
Wednesday, June 21, 2023

Introduction
With the launch of the latest round of NVIDIA RTX graphics cards we also get a taste of the new PCI Express power connector called 12VHPWR. This new connector is somewhat smaller than the traditional PCI Express 6-pin and 8-pin power plugs but offers some additional wires to better control power delivery and allow the addon card to determine how much power it can pull from the PSU.
You get a similar setup when charging hi powered Lipo batteries to prevent them from becoming over charged and exploding. Well, the new 12VHPWR PCI Express 5.0 power connector on ATX 3.0 compliant power supplies offers a similar protection and is one of the primary reasons why you will want to upgrade your PSU when you upgrade video cards.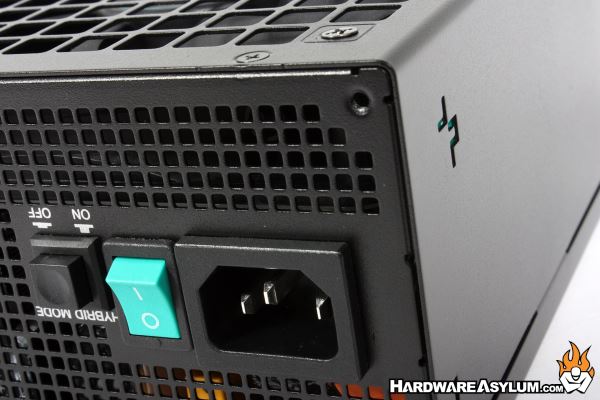 In this review we will be looking at the DeepCool PX850G. This new power supply is virtually identical to the PQ850M in that they both feature a fully modular cable design, they are both 80 Plus gold rated, both feature a switchable hybrid fan design and modern square mesh chassis venting.
Of course, the major difference is that the new PX850G is ATX 3.0 compliant and features a dedicated 12VHPWR power connection.
Key Features
provide three times the total GPU and twice the total system power for 0.1 ms
Japanese 105C capacitors designed to operate at altitudes up to 5000 meters above sea level
dual main capacitor topology with hold-up time ≥ 16ms under full load
Equipped with the new PCI-e Gen 5.0 12VHPWR cable, the PX-G provides up to 600W
Equipped with the option to switch into semi-fanless operation
Specifications
Type ATX12V V3.0
Product Dimensions 150×160×86mm (W x L x H)
Efficiency certification 80Plus GOLD/Cybenetics_GOLD
Fan Size 135mm
Fan Bearing FDB (Fluid Dynamic Bearing)
Topology Active PFC + Half Bridge SRC LLC + DC to DC
Capacitors Full Japan Electrolytic Capacitors
Power Good Signal 100-150ms
Hold Up Time ≥16ms
Efficiency ≥90% Under Typical Load(50% Loading)
Protection OPP/OVP/SCP/OTP/OCP/UVP
Operation Temperature 0 - 40C
Regulatory CE/FCC/CCC/TUV-RH/RCM/EAC/CAN ICES-003(B)/NMB-003(B)/UKCA/BIS;
Erp Regulation ErP 2014
MTBF 100,000 Hours