Consumer Electronics Show 2013 - Rosewill and Roccat
Author:

Dennis Garcia
Published:
Thursday, January 17, 2013

Rosewill Suite Visit
Some of you may know Rosewill as the brand of Newegg but you may be surprised to find that Rosewill is much more than a component reseller. Yes, they do sell products like power supplies and networking gear but they also have things like coffee makers and bread machines.
As you can imagine there are all kinds of products out there made by many people. Thing is, if you can't sell the product you won't make much money and this is where Rosewill comes in. Rosewill buys up these products and resells them under their own brand name. For many years they have sold under the Newegg umbrella but have started to sell direct to the public and even have been known to send out a review sample or two.

There were a couple of items that caught my attention at their CES suite including the first ever mechanical keyboard with dual LED support. In case you didn't know the mechanical keyswitches used on high end keyboards have limited space and can generally only support a single LED color but the engineers at Rosewill have figured out how to include a switchable dual color option.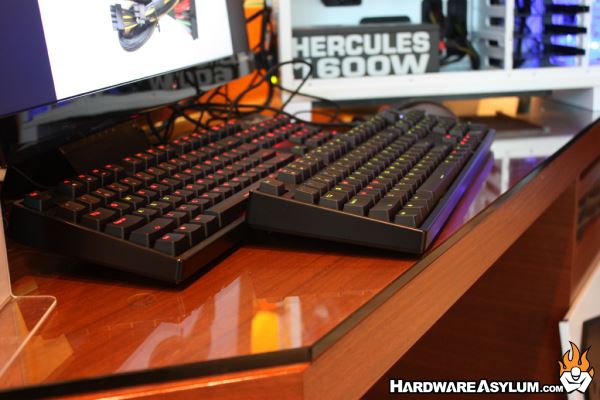 The keyboards pictured here are identical but with the color options reversed.

There were a couple of cases on display including two new designs, the Armor Evolution and Throne. The Throne is available in both black and white. As you can see the white one is pictured here.

The Evolution is a unique chassis that supports e-atx motherboards and comes with enough fans to keep any rockstar happy. (or cooling performance as the situation calls)