Creative is Pushing Audio Quality to 15.2 at CES 2018
Author:

Dennis Garcia
Published:
Sunday, January 21, 2018

Introduction
In the past if I was to post something saying like "Creative is doing amazing things with sound" many of you would be "ya right" and move on. Well I'm here to tell you that Creative IS doing some amazing things with sound and whatever I write is not going to do any of it justice.
Because of this I urge you to check out the Hardware Asylum Podcast this month where we talk about CES 2018 and actually have a long discussion on what was shown at the Creative booth.
Assuming you are still with me lets go over the highlights.
First up we have an amazing piece of audio art called X-Fi Sonic Carrier - The audio of tomorrow.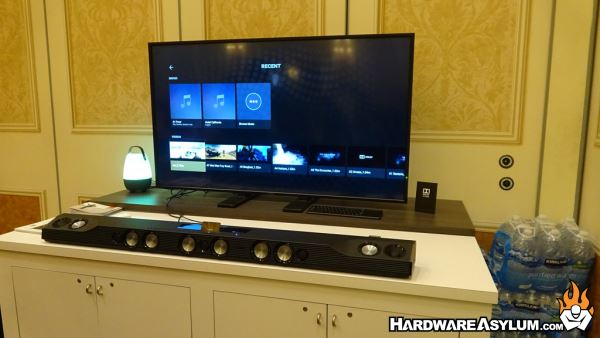 This is a 15 speaker sound bar that is the epitome of over engineered. The designer even states that when he pitched the idea and was initially turned down he would simply design the thing for himself with no regard for how it would be sold, if there was a market and if there was any real ROI from it.
The result is a 17 driver speaker system with 15 speakers on the bar tuned to deliver ATMOS quality sound using 8 sound processors and some crazy sound processing and audio tuning so that reflected sounds are actually imaged correctly and tuned to the room.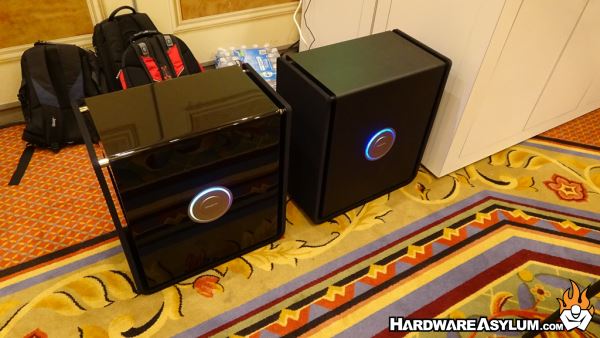 Of course no sound system would be correct without bass and the X-Fi supports a wireless subwoofer that can deliver 600W RMS using dual subwoofers in a specially ported box. Isobaric based on the expanded drawings.
Sound bar included the X-Fi delivers 1000W RMS power which ever was pushed above 30% in our demo.
Of course, if a hand built piece of audio art isn't your cup of tea then this next part will blow you away. Imagine the world of interpolated 5.1 channel sound from dual driver gaming headphones. They are pretty common these days and use some sound tricks to get the imaging correct.
Thing is the audio quality is pretty flat meaning that it doesn't have much depth and in most cases you can still tell you have speakers on your ears. Well, for our demo they started by measuring our ears and skull. This sounds strange but the shape of your ears and head will determine how you hear certain things and that mattered for this demo.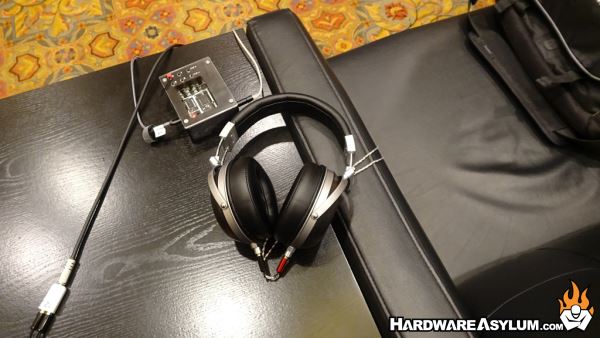 Our sound profile was loaded into a control box that was hooked into a set of EM-U headphones. The room was a full ATMOS sound stage using klipsch speakers powered by a Denon receiver.
All high quality gear for sure.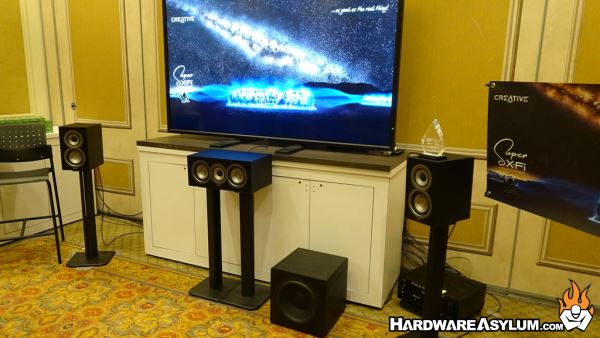 During the demo we first listened to the room then put on our headphones and it honestly sounded like we didn't have them on at all. Sound stage was the same, depth, quality. It all of it was identical.
The second part of the demo was with stereo music and all through the headphones. Much to my surprise it once again sounded like I didn't have headphones on and that the room was actually a concert hall. To reinforce what we were hearing at the press of a button the audio processing could be disabled and the sound became flat, sound stage went away and you could tell you were wearing headphones.
It was truly an amazing demo but, why?
Creative was demonstrating an audio dongle that when matched with their software would convert the sound stage of ANY set of headphones to be almost identical to what we heard in the demo.
Sign me up!