Computex 2011 Booth Babe Edition
Author:

Dennis Garcia
Published:
Sunday, June 05, 2011
Introduction
I may have said this before but there are actually two shows going on at Computex. You have the main hardware and computer based show and the second show which includes booth babes, showgirls, and other assorted models tasked with attracting visitors to their booth. While I am not at the show for the girls it is difficult to ignore their existence. In fact based on past traffic numbers neither can you.
The booth babe selection this year was exquisite and encompassed a variety of different talents from girls helping out around the booth to highly skilled dancers grooving to the latest song titles. Kinect added a new element to the showgirl agenda were we saw several girls playing racing and sports games for the enjoyment of the crowd.
Normally you will find this feature at the end of our show coverage so enjoy!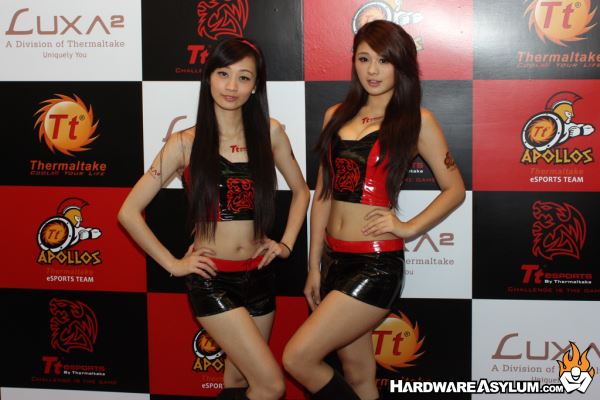 Available Images