Modular Gaming Arena by EG Infinity at Computex 2018
Author:

Dennis Garcia
Published:
Sunday, June 10, 2018

Introduction
I don't suspect many of the readers of Hardware Asylum will have had much experience setting up an eSports arena. However, as you might imagine it is a rather involved process from making sure the desks are in the right location to the overall décor of the space is designed to reflect the "theme" of the event.
EG (Epic Gear) Infinity was showing off their new modular and reusable gaming arena concept during Computex 2018 by building their entire booth from their modular panels. These panels are constructed from a molded plastic and used to decorate a space and create depth. The space would be designed by EG Infinity to match the customer demands while also conforming to the modular panel dimensions.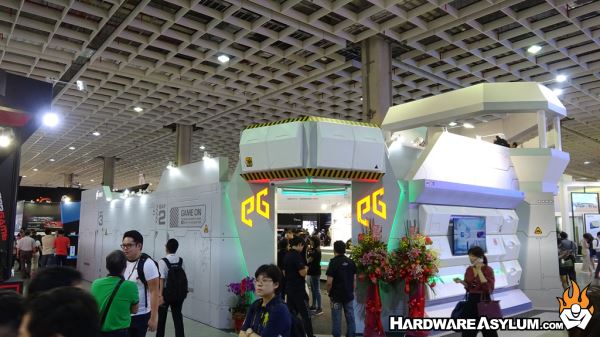 Due to how the panels are constructed EG Infinity claims they can have an arena setup in as little as two days and can be adapted to indoor and outdoor environments. Once the panels have been constructed and can be shipped just about anywhere in the world and are reusable which makes them efficient and eco-friendly.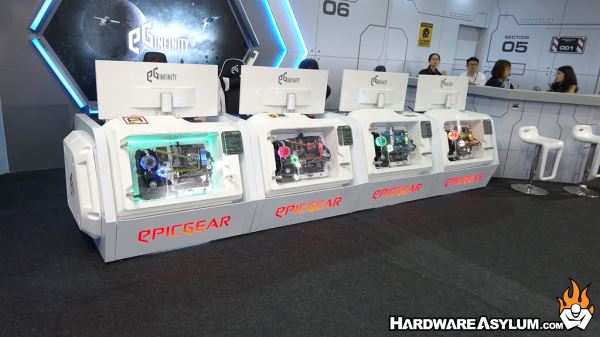 In terms of design the Epic Gear booth is following their Odyssey collection to resemble a spaceship and happens to remind me of the sets used by many popular Sci-Fi films.
In addition to the walls EG Infinity can design gaming stations for eSports tournaments or seating pods for cyber cafes and LAN Parties. With a modular design and unique style the possibilities are endless.