Aorus Gaming Gear shown at Computex 2018
Author:

Dennis Garcia
Published:
Tuesday, June 12, 2018

Introduction
In keeping with the theme Gigabyte outlined during CES 2018 we now have more Aorus branded gaming hardware along with a few new changes going forward.
The first item on display is the new Aorus DDR4 RGB memory modules. What is unique here is that you'll get four modules with every dual channel kit. Two will be full memory modules while the other two are dummy sticks to fill in the lighting effects across four sticks of memory without need to physically buy four.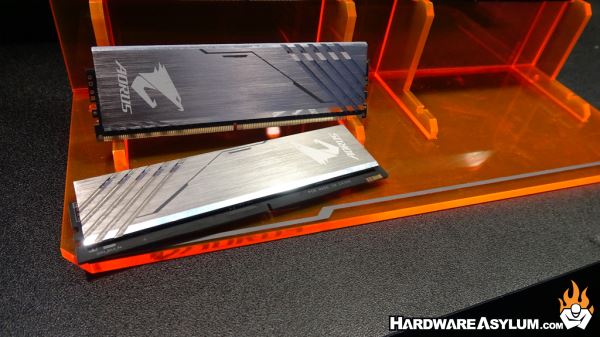 If you look carefully at the edge connector you'll see the difference. Otherwise they are identical.
A weighted mouse and new gaming keyboard compliment the new gaming peripherals. A PSU, mouse pad, towel and backpack help to complete the ensemble and will be just the tip of the iceburg for what is to come.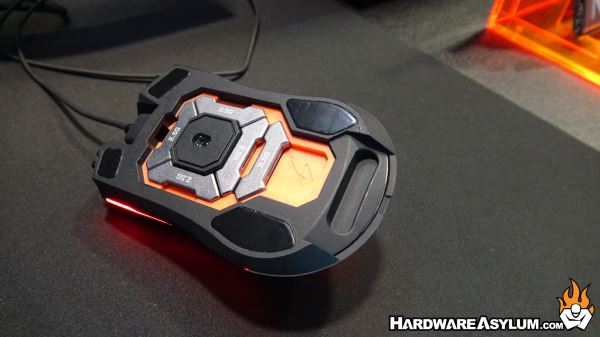 When it comes to motherboards there is a shift in how RGB LEDs will be handled. As some of you remember Gigabyte went "a little nuts" when adding RGB LEDs in the past with lighting effects all over the board, in the memory sockets, in the PCI Express slots and along the upper edge of the motherboard. These are all locations that would normally be covered in a working system making the effort a little moot.
With the new generation of motherboards the RGB lighting effects will be more subdued and focus on areas of the motherboard that are normally visible in a working system. This includes areas around the motherboard heatsinks and in some cases a little edge lighting.
It would seen that "tasteful RGB" is the name of the game for 2018 and I couldn't agree more.
Speaking of tasteful the new X399 Gaming Xtreme motherboard is amazing. This will be a halo product from Aorus/Gigabyte occupying what would normally be considered a UD9. I am really looking forward to getting one of these into the lab but, am not going to hold my RGB breathing mode just yet.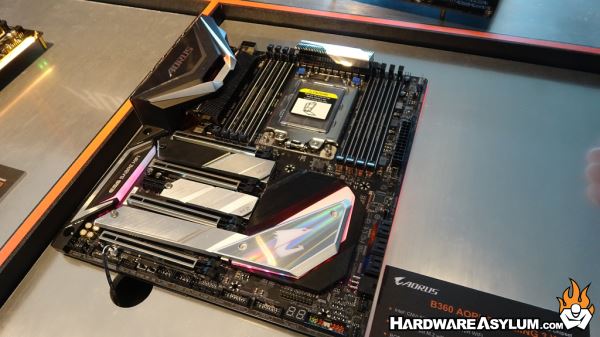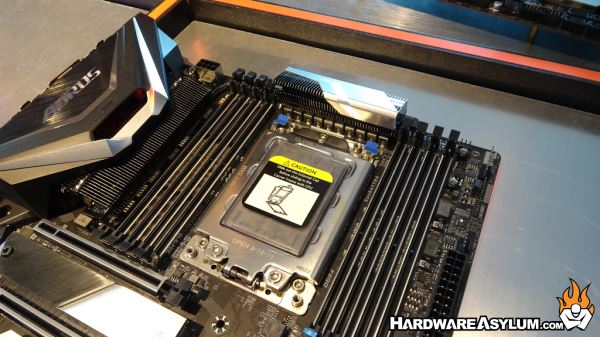 The final thing that I noticed on the X399 motherboard is the inclusion of an effective heatsink for the VRM. In the past these were largely blocks of decorative aluminum with a heatpipe or water channel to keep them cool. Given the power demands of the Threadripper it made sense to change how heatsinks are handled so that they not only look good but also perform well, especially when these boards are used in a watercooled system.