New RGB Memory Designs from Klevv at Computex 2018
Author:

Dennis Garcia
Published:
Tuesday, June 12, 2018

Introduction
Klevv is a popular memory company in South Korea and was showing off some of their latest memory products including the CRAS X DDR 4 RGB LED memory module. These modules are available in the popular speeds of 3200 and 3466Mhz with capacities topping out at 16GB per module.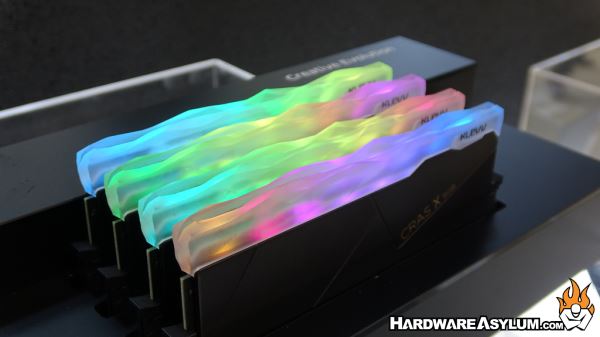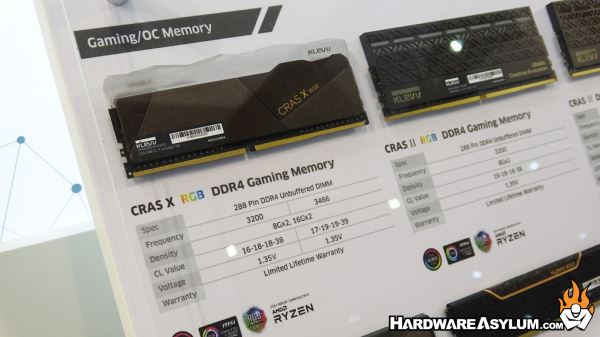 What is not mentioned in that each module is built using chips that are normally found in high-end overclocking modules running around 4Ghz. Typically module speed are locked in when they do the SPD programming so these may not ever run that fast but have the potential and should offer fast and stable operation for many years.