Enermax iVektor Casemod
Author:

Dennis Garcia
Published:
Sunday, December 01, 2013
Introduction
Last month I published a build log for a custom painted Level 10 GT and offered it up in a website promotion. The promotion was such a success that I decided to do a few more. As some of you know casemodding is an art that can be traced back to the early days of personal computers. Back then chassis designs were rather plain but were built to be extremely rugged and could withstand almost anything. Given that little changed over the years many system builders and end users would modify the chassis to accept different hardware configurations saving them from buying a new case.
Casemodding isn't a difficult task however given the variety of case designs you can buy there is little need to mod like we did in the old days. In fact most mods are limited to simple component swaps like fan upgrades, lights and windows. Anything beyond that and you might as well buy something different.
The modding project in this article is designed to highlight a casemod I have done to help promote my new hardware review site called Hardware Asylum (http://www.hardwareasylum.com). I purchased the domain in 2012 with the soul intention that it will take over the review activities from Ninjalane (http://www.ninjalane.com). As with any new website launch you need a few features to draw attention to yourself and, for me I decided that a custom casemod is just the ticket.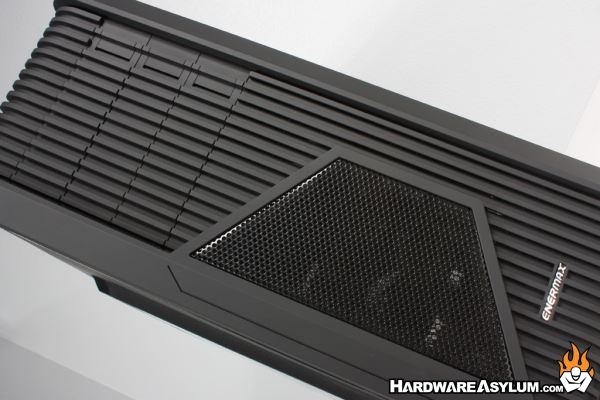 I recently reviewed the iVektor from Enermax and quickly realized that the case would be perfect for a color change mod similar to what I did with the Level 10 GT. The case itself is a very typical mid-tower with seven expansion slots and 120mm fans. The external drive bays number three and you have plenty of internal slots for 3.5" and 2.5" hard drives. If you are interested in watercooling the top will support dual 120mm fan radiators and for the DIY enthusaist you can locate a pump and res combo at the front of the chassis.