News
NZXT Kraken X52 Closed Loop Water Cooler Review @ APH Networks
Short and sweet.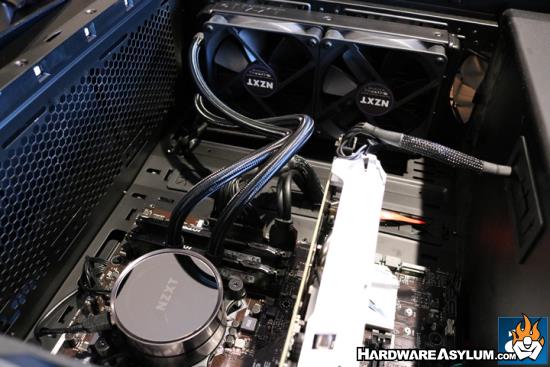 The NZXT Kraken X52 balances out form and function. But balancing out form and function does come at a price.
The Kraken isn't just a bit of movie majik, it is a real life dual fan AIO watercooler designed to deliver. Well, I have no idea what it can deliver because: reasons but, if I was to fathom a guess it could cool, one, maybe two CPUs running at full tilt and at least four sticks of ram.
Double up your cooling with a push and pull configuration and you'll unlock full RGB LED support along with a natural cooling effect called "AIO Lake Effect" which can cause snow drifts up to 20 feet and hours of sleet and ice to make your games run super fast.
- or: you could read the review and find out just how accurate I am.

Related Web URL: http://aphnetworks.com/reviews/nzxt-kraken-x52
comments powered by

Disqus