News
der8auer Skylake-X Direct Die Frame
Some of you may remember when regularly did competitive overclocking. While I didn't get famous from the exercise it was super fun and one of the many things I do to promote Hardware Asylum. (well, at the time, Ninjalane)
The LN2 container I used was designed and built by der8auer and was amply named "BEAST". It is a raw copper container with a short aluminum extension. It was "fast" and generally worked extremely well. Since then der8auer expanded his LN2 container designs and started working for CaseKing as a product developer.
His latest design, the Skylake-X Direct Die Frame, is a marvel of engennering and allows you to properly run your Skylake-X and Kaby Lake-X processors without a lid.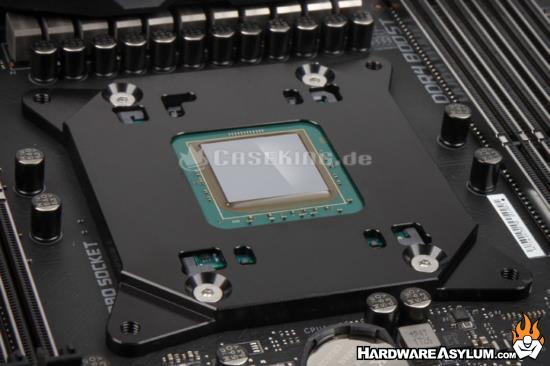 We have all heard about delidding which is the process of removing the Intel heatspreader to replace the thermal compound. This can often lower processor temperatures and is a needed upgrade for LN2 overclocking.
With this device you can remove the lid completely and mount your heatsink directly on the die. This can lower processor temperatures by 5-10c over delidding alone and even more when you consider a stock LGA 2066.
Rumor is these will be sold on Amazon at some point but are currently available at CaseKing assuming you live in Europe.
Related Web URL: https://www.caseking.de/en/der8auer-skylake-x-dire...
comments powered by

Disqus