News
Thermaltake Riing Plus 12 TT Premium Edition RGB Fan Triple Pack Review @ Vortez
One of my favorite fan "kits" is the Thermaltake RGB Riing available in both 120mm and 140mm and in packs of three and five. The only thing to watch out for is what controller the fans come with. If the controller is a block you get active RGB and support up to five fans (the photo attached to this post). If the controller is a rectangle with buttons on top you only get static colors and have to press a button to change them.
Both are good fans but, IMO one is better than the other.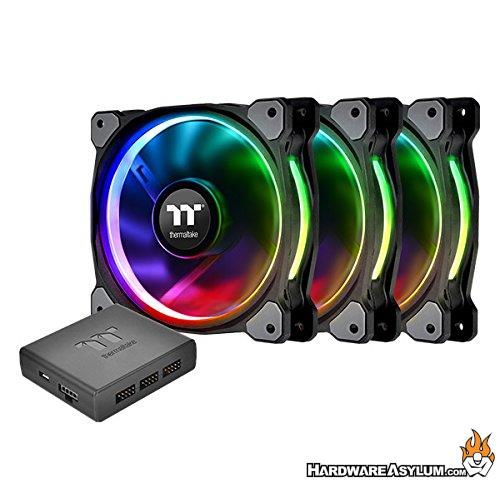 The Riing Plus fans feature years of engineering experience in fan manufacture, offering up a nine blade design tuned towards ultra-silent operation without compromising on airflow. There's also hydraulic bearings to improve life-span and further reduce noise output.
The fans are also designed for high pressure situations making them good for radiators and ultra high performance case cooling.
Related Web URL: https://www.vortez.net/review.php?id=1428
comments powered by

Disqus