News
NVIDIA RTX Launch Day
Not to long ago NVIDIA announced their next generation consumer GPU called the RTX 20-Series. However, unlike previous launches they didn't just launch the GPU architecture but almost the entire line of cards including the 2080 Ti, 2080, 2070 Ti and 2070. There is no indication that these GPUs will extend down into the 60 and 50 range but, we said the same thing about 10-series and 9-series too.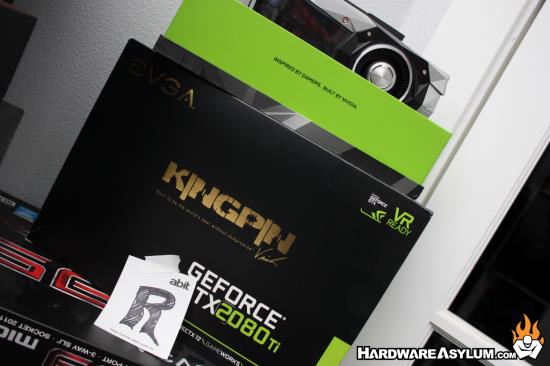 With the launch we have some web reviews. Sadly NVIDIA passed "us" over for a card while other sites got multiples #notbitter
Web Reviews
Nvidia GeForce RTX 2080TI & RTX 2080 GPU Review at Modders-Inc
MSI GeForce RTX 2080 Gaming X Trio 8 GB @ TechPowerUp
ASUS GeForce RTX 2080 STRIX OC 8 GB @ TechPowerUp
Nvidia's GeForce RTX 2080 Ti graphics card reviewed
NVIDIA GeForce RTX 2080 Ti And RTX 2080 Benchmarks: Turing Is A Beast
ASUS GeForce RTX 2080 Ti STRIX OC 11 GB @ TechPowerUp
ZOTAC GAMING RTX 2080 Ti AMP Review @ Vortez
Of course that was only from the sites who still send their press releases to the hardware asylum newsbox. BTW Betting is still open for how many cards the YT community will be locking up and flaunting around for the launch because they complain.
comments powered by

Disqus