News
KFA2 GeForce GTX 1060 6 GB GDDR5X @ TechPowerUp
It is really great that we are still getting "new" GTX 1060 cards after the launch of the 20-Series. This review over at TechPowerUp features the KFA2 GTX 1060 with GDDR5X memory which will give the GPU more memory bandwidth when compared with the older version.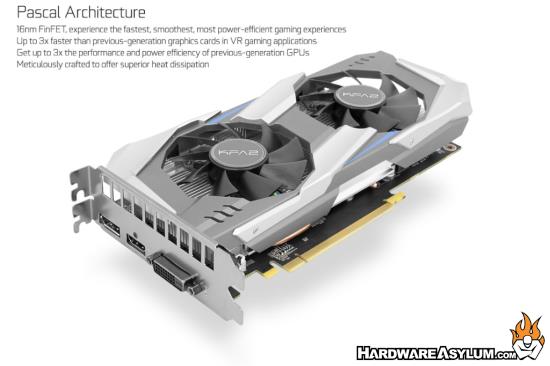 We bring you the world's first GeForce GTX 1060 GDDR5X review. NVIDIA has recently released a new GTX 1060 variant, which uses faster GDDR5X chips, instead of GDDR5. While out of the box speeds are identical, we found a massive 44% memory overclocking potential, which lifts the card to new performance levels.
As the quote indicates, the GPU isn't any faster but the memory is and THAT is what makes time travel possiable, or at least your TimeSpy scores better.
Also keep in mind that there are much better KFA2 cards on the market for those looking for something a little more raw and unchained.
Related Web URL: https://www.techpowerup.com/reviews/KFA2/GTX_1060_...
comments powered by

Disqus