News
Funky Kit Review - Adata XPG SX8200 240GB M.2 SDD
ADATA. now there is a name I haven't heard in a Loooonngg time.
Well, that isn't true, I saw their booth at Computex and had a nice chuckle at their "Shuriken" logo on the gamer hardware. Its almost like they stole the idea from my other website Ninjalane.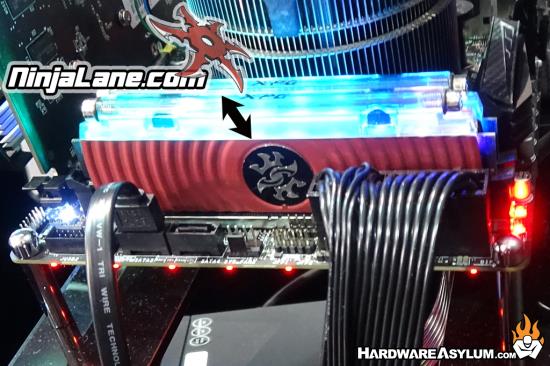 I sometimes think I should bring that site back, everyone knows me as Mr. Ninjalane but I like the logo better at Hardware Asylum. Decisions, Decision.
Much like picking your next M.2 SSD. Of course if you want to believe a guy who plays the "I'm on YouTube, get out of my" card when at trade shows.
If you want a super fast boot drive at an amazingly affordable price, then take a serious look at the ADATA XPG SX8200 SSD. You won't find anything that will beat it … especially under $80!
Can't argue with 80 bux, or a guy who plays the "I'm on YouTube, get out of my way" card

. Be sure to check out the review or tool around this site and let me know if Ninjalane should make a comeback tour.
Related Web URL: https://www.funkykit.com/reviews/storage/adata-xpg...
comments powered by

Disqus