News
Crucial X8 Review @ Vortez
In recent years I have been pretty close with Crucial. That is a big deal for me since before that I would usually get snubbed then I would make a joke about being able to throw rocks at the building and yet not getting a product to review.
That was some good banter and in keeping with tradition we have a portable storage solution reviewed that isn't too bad.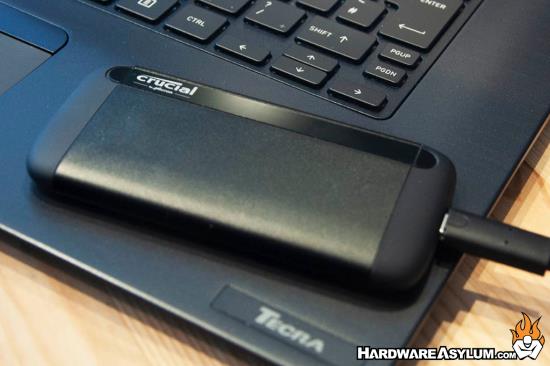 Offering the drive in 500GB and 1TB capacities, with speeds up to 1050MB/s in both directions, the drive can be used for modestly-sized backups, as a Steam drive to take round to a friend's or just for transferring files at speeds way in excess of what a typical USB flash drive is capable of.
Some of the external SSD drives I have won't work on all systems. Where they may work well on my Windows 10 machine it just won't connect on Server 2008 R2. Pretty sure that is an OS dependency or could be the USB controller. Either way the speed is there however compatability can be kinda meh.
Related Web URL: https://www.vortez.net/review.php?id=1748
comments powered by

Disqus