News
MSI MEG Z490I Unify Preview @ TechPowerUp
As hardware enthusasits we need to consider that there is hardware out there that doesn't fit our "mold" for the perfect component. The motherboard might be too small to run all of the expansion cards you have. or the video card might not have a large enough VRM for the type of overclocking you want to do.
However, just because the product doesn't fit your mold doesn't make it a waste of time. For instance one of the most versitle motherboard platforms is the Mini ITX. These boards are full featured, small and somewhat inexpensive. They lack in memory support and.. can't run multiple expansion cards but generally have everything you need onboard.
Kinda like this board from MSI.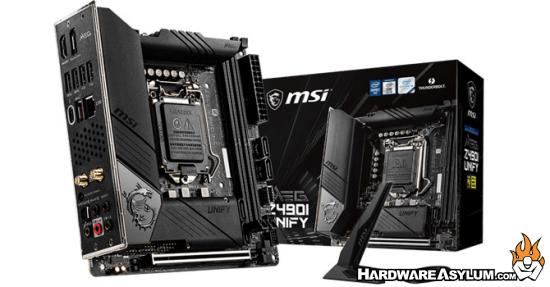 MSI has packed a lot of power into a small package with the MSI MEG Z490I Unify. Featuring a stealthy black aesthetic and a VRM config with 90 A power stages, the MSI MEG Z490I Unify could be a top choice for overclockers. Just how much can MSI stuff into a Mini-ITX footprint?
Just imagine what you could do with 90 Amp power stages and enough plastic covers to build a sport bike!
Related Web URL: https://www.techpowerup.com/review/msi-meg-z490i-u...
comments powered by

Disqus