News
ASUS ROG Maximus XII Extreme @ TechPowerUp
Of the ROG motherboards out there I have always been impressed with the "Extremes" They tend to pack in the most features and have this unique ability to handle LN2 like a boss. As they say there is only one better, the Apex and in the Z490 generation that board has been rather quiet.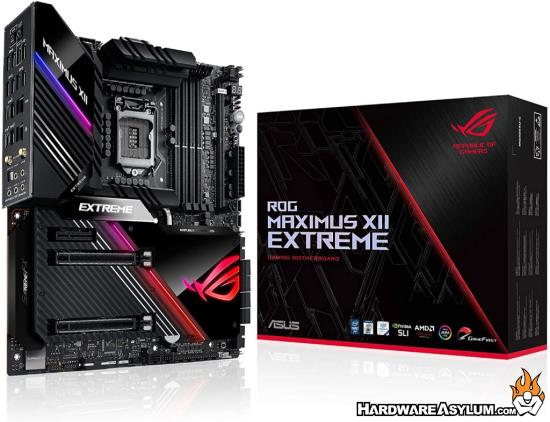 ASUS once again delivers with their Maximus line of high-end motherboards. The Maximus XII Extreme represents the best ASUS has to offer: top-tier connectivity, a massive VRM, great aesthetics, and a host of high-end accessories. Is there anything the Maximus XII Extreme does not offer?
The one major thing to note is that the Maximus doesn't have much in the way of expansion. You will find only two video card slots, an OLED screen and 4x PCIe slot, ideally for a sound or capture card.
High-end, yes. Much better than a Micro ATX, not so much.
Related Web URL: https://www.techpowerup.com/review/asus-rog-maximu...
comments powered by

Disqus