News
ASUS boosts Intel Z590 into the AI future with ROG Maximus XIII, ROG Strix, TUF Gaming, and Prime
The Intel Z590 is shaping up to be one of the more exciting launches at least when it comes to motherboard designs. ASUS has a full lineup of motherboards to announce and I would urge everyone to check to the "Edge Up" article linked below.
It's a rare thing when life lets you have it both ways, but that's exactly what you'll find from Intel's Z590 desktop platform, launching today at CES 2021. Z590 motherboards maintain support for the stratospheric clock speeds and impressive multithreaded performance of Intel's 10th Gen Core processors. At the same time, they're ready for lift-off with all of the next-gen features of the upcoming 11th Gen Core CPU family, code-named Rocket Lake. A full array of ASUS Z590 motherboards is on its way, and whether you choose from the top-shelf ROG Maximus XIII series, the sleek and speedy ROG Strix line, the rugged TUF Gaming family, or the purposeful Prime lineup, you can be sure of a smooth and reliable PC build. We'll have full details on all of those motherboards soon, but we want you to have a taste of what to expect today.



For the ASUS Z590 lineup, we're tapping into all of the platform features offered by 11th Gen Core CPUs to offer Intel PC DIY enthusiasts a thoroughly cutting-edge experience. When paired with those upcoming CPUs, ASUS Z590 motherboards will offer up to 16 lanes of PCI Express 4.0 connectivity direct from the processor, delivering up to 32GB/s of bandwidth for today's highest-performance discrete GPUs. The Z590 platform also taps four dedicated PCIe 4.0 lanes from the processor for maximum performance with the latest solid-state drives.
I've been able to look over the available photos and all of the motherboards look amazing including the two version of the ASUS Maximus XIII Extreme.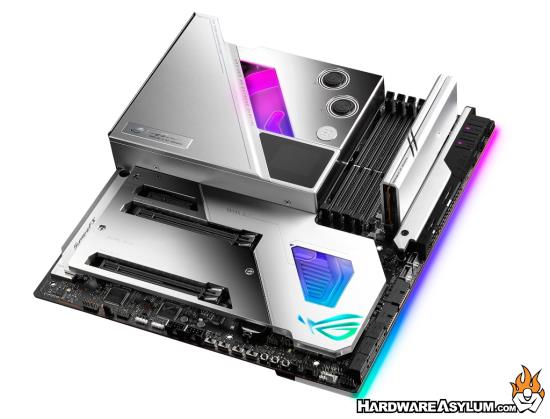 The first version features a full coverage waterblock with full Aura RGB lighting support for excellent cooling performance and maximum lighting.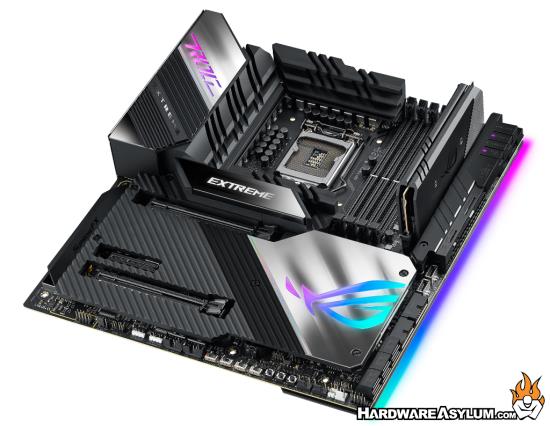 If watercooling isn't your thing you can opt for the regular version of the Maximus XII Extreme that features a full coverage shroud and heatsinks over the VRM, Chipset and M.2 drives.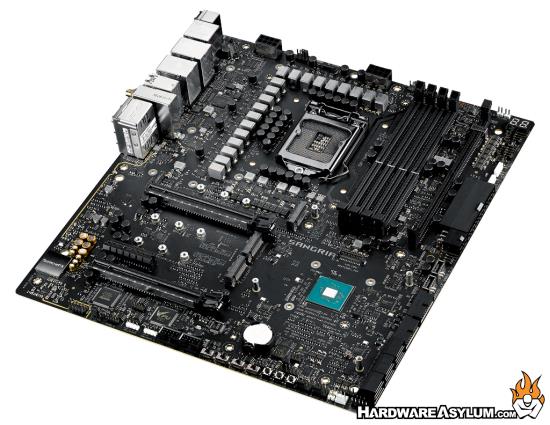 For those that need more storage make note of the Dimm.2 riser card located to the right of the memory sockets. This has been a stable on high-end ASUS motherboards for awhile and goes a long way to expand the available storage solutions.
Related Web URL: https://edgeup.asus.com/2021/asus-intel-z590-mothe...
comments powered by

Disqus