News
Thermaltake ARGENT K5 RGB Mechanical Keyboard Review @ APH Networks
Thermaltake recently launched a new line of gaming components they call Argent. No, this isn't a Doom reference or will open up a portal to hell but, it should help you translate your physical input into tangible results when playing Doom (or any other computer related activity).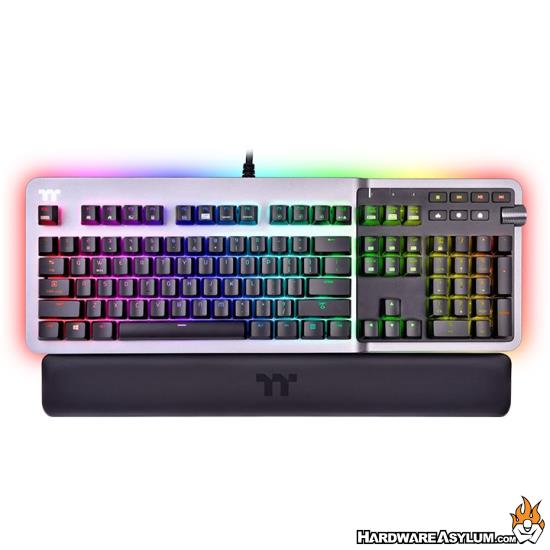 The Thermaltake ARGENT K5 RGB is a unique gaming keyboard that pairs clean looks with great performance.
Call me crazy but, I kinda like the design. You can clearly see the business end with the party part with a solid color change between them. The RGB seems to be a little over the top but, that is the name of the game these days and until gamers in China start saying "no" to RGB it will only be getting worse.

Related Web URL: https://aphnetworks.com/reviews/thermaltake-argent...