News
ROCCAT Kone Pro Optical Mouse Review @ APH Networks
There was a time when the armies of the German PR engines would flood the review market with samples to help promote the Roccat brand and everyone knew what a Kone was. I know from experience that Kone line of mine are quite good with some of the best support software on the market.
The Kone Pro appears to have the same shape and the subtle RGB clues (that are TOTALLY in your face) that seem to be what the world wants and... It is optical, using the Owl-Eye 19k Sensor, which is not new but, has a good following.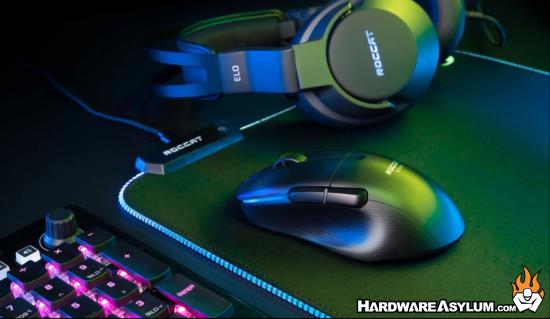 The ROCCAT Kone Pro Air is an impressive ultralight wired mouse for the discerning enthusiast.
Be sure to check out the review on APH Networks, they seems to always have some of the best "real world" photos of any review site out there.
Related Web URL: https://aphnetworks.com/reviews/roccat-kone-pro