News
Zotac GeForce RTX 3090 AMP Extreme Holo Graphics Card Review @ ThinkComputers
GeForce RTX 3090 from Zotac. Now that, is an amazing score! Though, it makes you wonder if the card is any good??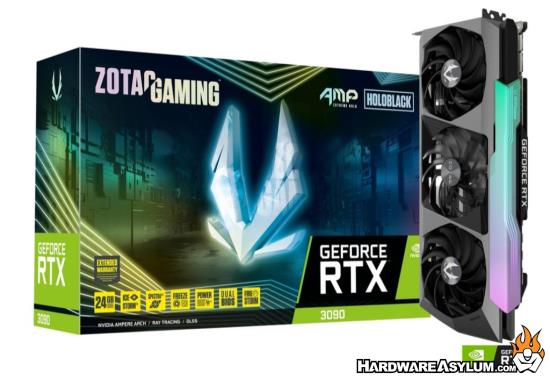 It has been a while since we've reviewed a graphics card here at ThinkComputers. In that time we have seen a few lower-end launches, but as of right now the RTX 3090 remains as the top dog in NVIDIA's consumer lineup. At launch there were only a few models available from different NVIDIA add-in board partners, but since then some really awesome high-end models have been released. One of those is Zotac's RTX 3090 AMP Extreme Holo, which sits at the top of their RTX 3090 product stack. This card features Zotac's highest factory overclock on a 3090 at 1815 MHz GPU Boost. In addition to that you have a 16+4 power phase design, Zotac's IceStorm 2.0 triple-fan cooling solution, a very cool holographic design on the side of the card, and some interesting RGB lighting. Is this the ultimate RTX 3090? Read on as we find out!
From a visual standpoint the Zotac AMP Extreme is on point, the design is solid and the cooler can rival many of the awesome MSI designs. Zotac has also been pretty good with the RGB lighting and with curb appeal like that the card has to be good right?
I guess I'll have to get one to find out, or you can check out the review.
Related Web URL: https://thinkcomputers.org/zotac-geforce-rtx-3090-...