News
Shurikey Gear Hanzo Keyboard @ TechPowerUp
Are you looking for a compact keyboard but can't seem to find one with a arrow pad? Well, look no further the Shurikey Gear Hanzo has your fingers covered in up arrow, down arrow right arrow and left arrow clickness.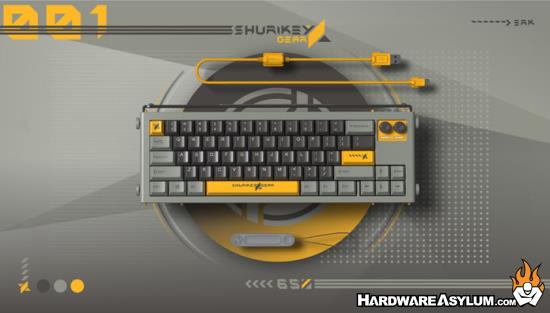 Shurikey Gear is a new brand with ties to Varmilo and focuses on bolder ideas with more fun ventures promised. Their first keyboard, the Hanzo, is a 65% form factor unit that adopts a retro-industrial design, comes in three themes with unique color combinations, and uses the new Varmilo EC V2 switches.
I guess they are calling it a 65% form factor, I call it just another flat keyboard with gimmick keys and fresh new design. The logo is nice too.
The project launched on Indegogogo, giving you a chance to back this project if you find it of interest.
Shurikey HANZO EC V2 Mechanical Keyboard
Related Web URL: https://www.techpowerup.com/review/shurikey-gear-h...