Cooler Master HAF XB Case Review
Author:

Dennis Garcia
Published:
Tuesday, November 13, 2012

Introduction
We have seen and used many different styles of cases over the years from the super small mini tower to the extremely large case like the Cooler Master Cosmos II and even some unique styles like the server "cube" and open air test bench. While the size and placement of the components has changed the constant between them all is that they, hold your stuff.

In this review we will be looking at the latest edition to the Cooler Master HAF (High Air Flow) lineup, the HAF XB. This case is a little different from your standard tower chassis and configured more like a test bench or desktop chassis than vertical tower. This configuration affords you many opportunities and pushes some of the case standards into a new direction.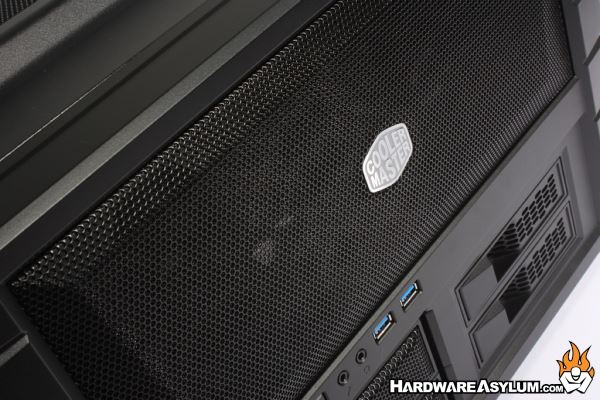 As you all know the modern tower chassis is an age old design pioneered to be inexpensive to build and fully accessible from basically one side. As the design matured we found that case manufactures were adding new features like tool less drive retainers and even making the cases wider to accommodate larger fans and allow builders to route cables behind the motherboard tray. Of course this occurred after the "pre-mod" fad that made fancy colors and side windows popular, these days people have come to expect that sort of stuff which is an entirely different discussion.

Despite the advances in the modern tower chassis it has one fatal flaw. The system is difficult to work on without unplugging everything and setting the case on its side. We will call this the curse of the vertical motherboard and is something not easily remedied without changing the entire form factor and re-thinking where you ultimately store your case.