Cooler Master MasterCase 5 Case Review
Author:

Dennis Garcia
Published:
Monday, March 14, 2016

Introduction
Make It Yours
That is the Cooler Master motto when they launched the new Mastercase series and have been aggressively targeting the "maker" crowds who have been known to create a thing or two. These makers can be anyone from casemodders and hardware enthusiasts to painters and musicians all of which can benefit from a custom PC and aren't afraid to build it themselves.
In this review I'll be looking at the Mastercase 5 from Cooler Master. This case was first introduced during Computex 2015 and has since become a popular modding platform for its versatility and FreeForm Modular System.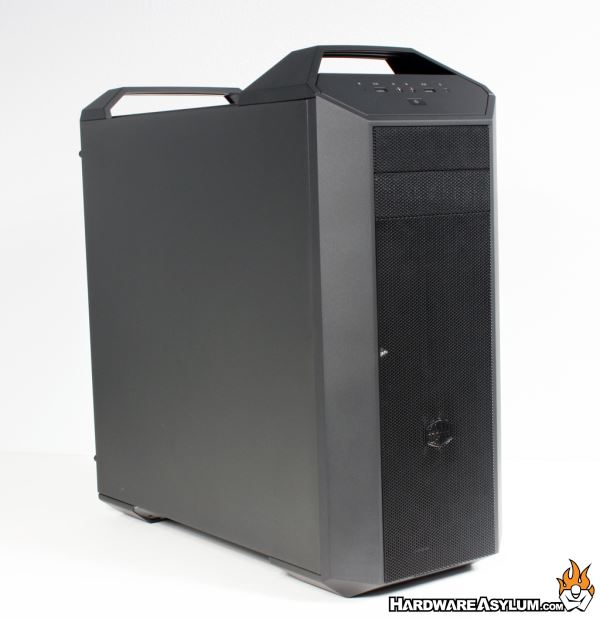 The modular nature of the Mastercase 5 means that a variety of different gear can be installed and the specifications listed below are related to what is provided out of the box.
Specifications
Model MasterCase 5
P/N MCX-0005-KKN00
Available Color Dark metallic grey exterior with black interior
Materials SECC, Plastic
Weight 10.6 kg/23.4 lbs
Size (LxWxH) 512(L) x 235(W) x 548(H) mm
Mother Board Support ATX, m-ATX, M-ITX
Expansion Slots 7
Drive Bay 5.25" 2, 3.5" 2, 2.5" 2+2
Pre-install fans Front 140mm x1, Top N/A, Rear 140mm x1
Fan Support Front 120/140mm x3, Top 120/140mm x2, Rear 120/140mm x1
Water Cooling Front 240/280mm radiator, up to 40mm thickness without fan, Top N/A, Rear 120/140mm
CPU Air Cooling Support 190mm/7.5inches
VGA Card Support w/ 3.5" HDD Cage 296mm/11.7inches, w/o 3.5" HDD Cage 412mm/16.2inches
Cable Management 25mm
Dust Filters Front/Top/Bottom
Power Supply Type Bottom Mount, ATX PS2
It should be noted that the Mastercase Pro 5 is also available and while virtually identical to the Mastercase 5 does come with a few extras to support more watercooling and storage options. You can buy the upgrades later and simply replace the items as needed.
In my case reviews I attempt to look at the case through the eyes of the casemodder and will be looking at things like case construction, cooling and modding opportunities. These features can be important as they will determine the level of effort needed to complete a modding project and may even help users decide if a particular case will even work for their build.