be quiet! Dark Base Pro 901 Chassis Review
Author:

Dennis Garcia
Published:
Friday, September 29, 2023

Introduction
One of the great things about modern computer cases is that chassis designers have had plenty of time to learn from past mistakes and overall have a better grasp on what Computer Hardware Enthusiasts actually want from their builds. While, this is generally a good thing it can often take us to some pretty strange places.
Sometimes the designs are very abstract and require a precise sequence of bends to achieve the final result while others end up becoming extremely large monoliths which can sometimes defeat the purpose.
In this review we are looking at the Dark Base Pro 901 from be quiet!. The 900 series cases has been a long running series that caters to a wide range of system builds. This is a full tower case design supporting ATX, E-ATX and XL-ATX motherboards. It supports triple 140mm radiators (420mm), features an external 5.25" bay, high airflow conversion panels and can even be converted into a "flipped" or "inverted" motherboard configuration.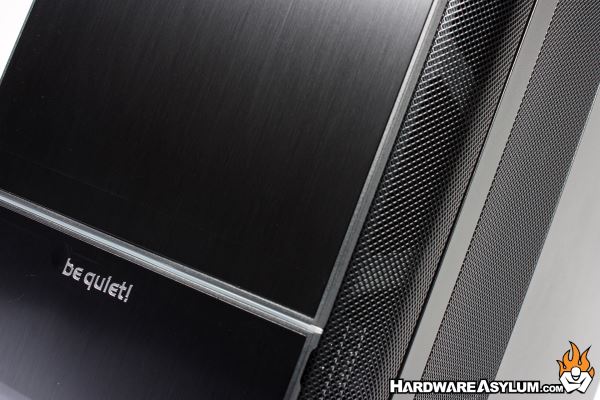 It should be noted that every be quiet! case design is configured to be silent by default. This typically means that there are no direct lines to fans, every panel is treated with sound absorbing material and whenever possible there will be gaps between noise producing components and the surrounding panels.
What this means for the Dark Base Pro 901 is that the case is quite large at 23.75" L x 10" W x 22.5" H (603mm x 254mm x 569mm) and weighs in at 36 pounds (16.3kg). Needless to say, the case is quite heavy when empty and is bound to grow when fully assembled. The materials used are SECC steel for the main chassis, ABS Plastic for the various panels and covers and some Aluminum found on internal components. The side panel is made from a very thick piece of tempered glass that has been bonded to a steel frame. Personally, I like the bonded approach to tempered glass over the traditional post and screw method as it seems more natural and somewhat more secure.
Features
Dark Base Pro 901 is the epitome of a flexible, yet user-friendly case.
Interchangeable top cover and front panel for either maximum airflow or virtually inaudible operation
Fan and radiator brackets with integrated fan hub in front and top make installation a breeze
3 Silent Wings 4 PWM fans for a virtually inaudible operation and high performance
Touch-sensitive I/O panel for state-of-the-art operation
Generous dimensions ensure operation of E-ATX motherboards and radiators up to 420mm
Well-conceived system for an extremely user-friendly handling
Flexible motherboard tray for an inverted layout
Subtle ARGB lighting in the front and the PSU Shroud
Before diving into what makes this chassis special, I want to call out the accessory box. Most of the time when you a case you are looking for a good match between style and price. Well, with the Dark Base Pro 901 you also get a degree of customization that is rarely available in a retail product.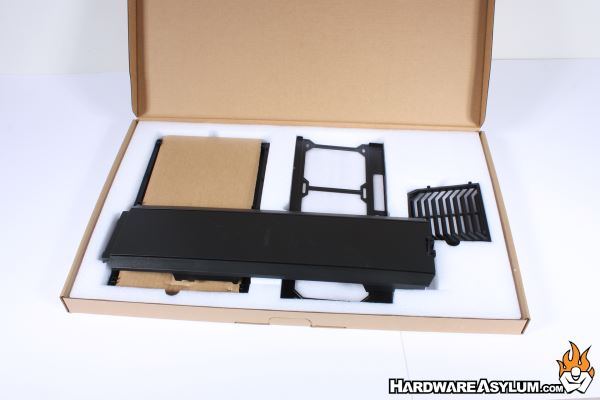 In the accessory box you will find replacement panels that convert the Dark Base Pro 901 from a silent chassis design to one that offers considerably more airflow by adding meshed panels and replacing drive storage locations with fan mounting positions.
A less known feature of the Dark Base Pro 901 is the option to also "invert" the motherboard layout. This is something many casemodders have attempted in the past with various degrees of success. Well, now there is a factory option to do just that without needing to purchase additional components. (That part is important)