Thermaltake Chaser A31 Thunder Case Review
Author:

Darren McCain
Published:
Tuesday, May 28, 2013

Conclusion
As you can probably tell I liked the color scheme much more than I expected. In fact, I love it. It's nice to see ThermalTake still offering so much variety in color even at this price point. The effect is only enhanced by the subtle blue lighting the rear 120mm provides. It has been a while since I found myself rummaging around the lab for a cold cathode kit!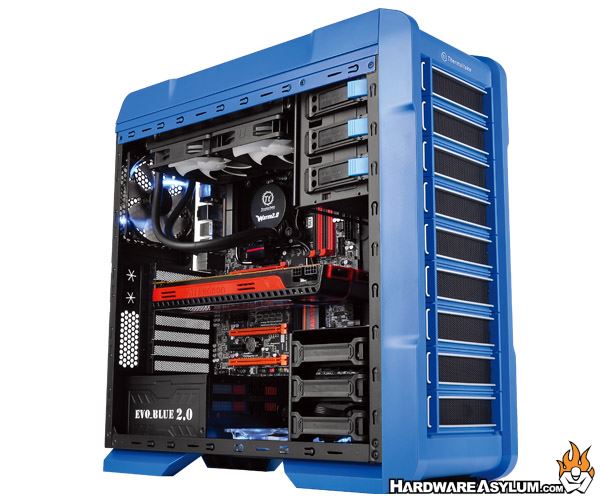 Aesthetics aside there is a lot to like about the Chaser A31 Thunder. Thermaltake's engineers have provided a solid foundation with lots of room to grow. I borrowed a picture from their site to show just how loaded up you can get in this chassis. It's easy to see a build evolving with a case like this to grow with it.

Higher end builds may have you mentally adding more fans or a water kit right out the door. But remember the larger Chaser cases are waiting there for those bigger builds as well. The A31 is an attractive mid tower design that offers a lot of versatility without breaking the bank.

Good Things
Beautiful color scheme
Lots of versatility
Support for tons of optional cooling
Exceptional build quality
Bad Things
Top fan cover not removable
Size limits optional fan sizing
ATX or smaller motherboards only
Ninjalane Rating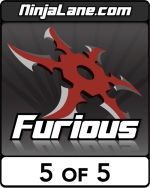 Thermaltake Chaser A31 Thunder Case Review
Furious 5 of 5
https://www.hardwareasylum.com