Yeyian Links Series 3000 Gaming Mouse Review
Yeyian Links Series 3000 Gaming Mouse Review
Author:

Darren McCain
Published:
Wednesday, October 26, 2022

Yeyian Links Series 3000 Software and Conclusion
As with all drivers I downloaded the latest version directly from Yeyian though no software was included in the box. All of the screen shots were captured in default settings.
DPI setting provides access to the 6 DPI presets. Defaults are 800, 1600 2400, 3600, 5000 and 7200 DPI. The Pixart PAW 3212DM laser sensor maxes out at 7200 DPI which sounds low compared to some top brands but I find I rarely use anything that high except in testing. I found 2400 a good fit for my FPS needs and dropped back to 1600 for most work.
Lighting gives you the ability to customize the bottom accent lighting using one of 9 preset options: Rainbow, Steady, Breathing, Colorful Tail, Neon, Colorful Steady, Flicker, Stars Twinkle and Wave. You can also turn the lighting off. Strangely none of these settings effects the lighting for the mouse wheel or the Yeyian logo. Those lights are always on and bright green.
Selecting Mouse Parameter provides access to the Mouse Sensitivity, Scrolling Speed and Double Click Speed options. These all felt pretty good on the default settings.
The Macro screen provides a pretty simple set of macro tools that can be stored in the mouse memory. Macros can be recorded and edited before assigning to a specific key.
Not shown are the Polling Rate and the Debounce Time options. Polling Rate defaults to 1000Hz but settings are available down to 125Hz. Debounce Time defaults to 10ms but can be set between 4ms and 16ms.
Testing and Conclusion
I have been using the Yeyian Links Series 3000 Gaming Mouse for a little over a week as both my daily driver and for gaming. I logged two good days of BF2042, several hours of 7 Days to Die and hours of my work day without any issues. The light weight does take some getting used to after my ASUS Chakram mouse but I quickly got used to the nimbler feel. Buttons feel quick and predictable and the shape is very comfortable over long gaming sessions.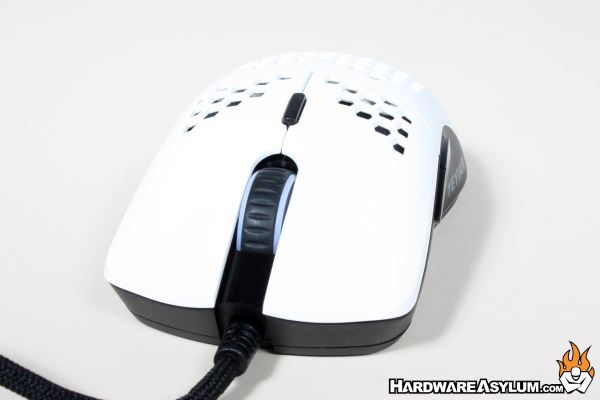 I'll admit, I usually pick mice with a much higher DPI but rarely find myself using anything above 5000. I quickly found the Links Series 3000 Gaming Mouse provides everything I needed for both gaming and typical work day tasks.
While the price may be budget friendly, the feature list is solid. Combining a 7200 DPI Pixart sensor with the popular Huano switches creates an attractive package that should satisfy all but the most hard-core gamers. If you are looking for an attractive gaming mouse that won't break the budget, look no further!
Good Things
Great Price Point
Huano Switches
Light Weight
Honeycomb Design
Bad Things
Minimal RGB Control
Weight is Not Adjustable
Minimal Side Grip
Hardware Asylum Rating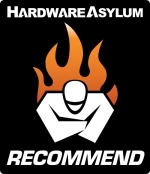 Yeyian Links Series 3000 Gaming Mouse Review
Recommend
https://www.hardwareasylum.com