Patriot Viper Steel SODIMM 32GB 3000Mhz Performance Memory Review
Author:

Dennis Garcia
Published:
Friday, August 7, 2020

Conclusion
In this review we have taken a brief look at the new Viper Steel Performance SODIMM Memory Modules from Patriot. I will be the first to admit that I don't have an ideal platform for testing the real performance of these modules and exploring the individual XMP profiles.
Despite this the modules worked flawlessly and offered a measurable increase in performance despite being used on a locked platform.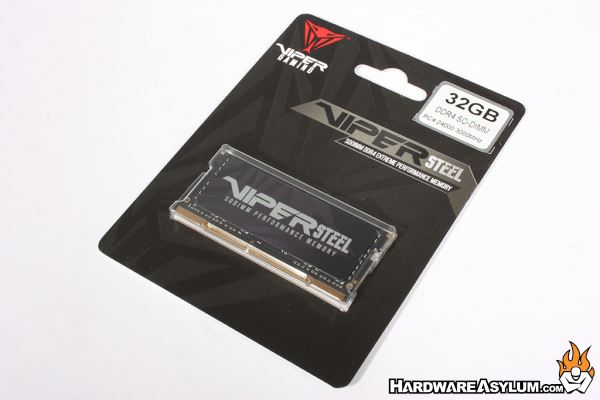 While I could not use the XMP profiles it is important to note that the modules were fully compatible with my laptop. For end users looking to make the responsible purchase you can get the Patriot Viper Steel SODIMM modules in a variety of speeds ranging from the 3000Mhz, featured in this review, down to 2400Mhz which would have been a better match for my system.
I would also strongly suggest that if you plan to upgrade your laptop take the following steps.
look to see what you currently have to obtain the correct speed
Determine the final capacity you want and replace all of the memory at the same time. (No mix and match)
If your laptop comes with two memory sockets divide the final desired size by two and purchase two modules. (eg 2x 8GB instead of a single 16GB module)
This will give you the best possible performance and efficiency while giving you the upgrade you need..
Good Things
Performance SODIMM Memory
Available in Speeds up to 3000Mhz
No RGB Lights (cause reasons)
Great Compatibility
Dual XMP Profiles
Lifetime Warranty
Bad Things
Not all laptops can take advantage of performance memory