Add 2 PSU - PSU Expansion Module
Author:

Dennis Garcia
Published:
Monday, August 15, 2011

Introduction
There are several reasons why people overclock. Some overclockers like the challenge of pushing hardware to the limits. Others may be looking to get a little more power out of their systems. Whichever the reason power delivery is extremely important.
Take for instance the
Gigabyte X58A-OC motherboard we reviewed
, according to the specifications the PWM was designed to accept 1500w and deliver 1200w directly to the CPU. This kind of power can very easily roast any CPU but the fact that it can handle the power is quite impressive. What is even more impressive is that you may need a single PSU dedicated to running the PWM and a secondary PSU for the rest of the system including drives, PCI express and video cards.
Another good example where power can be important is for the overclocker looking to create a portable subzero CPU cooler using a Thermal Electric Cooler and elaborate watercooling system. At 5Ghz a LGA1366 processor will pump out around 300w of heat and you'll need a 320w TEC to even have a chance at keeping it chilled. The problem here is given the power draw of a 320w TEC you'll need a dedicated PSU just for the cooler and getting two PSUs to work together can be a real challenge.
Dual Power Supplies
This is where the Add 2 PSU product comes in. Add 2 PSU is a relay module that will power on secondary PSUs when power is detected on the 4pin Molex. Basically this is an extremely safe way to control additional PSUs without modification.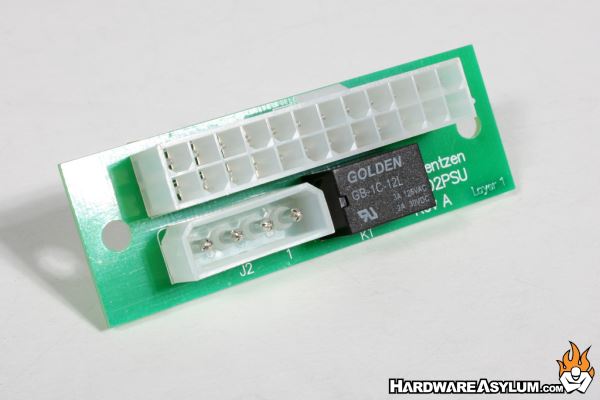 The module is extremely easy to use. First you grab a spare 4pin Molex lead from your existing PSU and plug it into the Add2PSU module. Next plug the 20pin or 24pin main power lead from the secondary PSU into the module. Finally mount the module in your case and route cables as needed.

When the main system turns on the power will activate the relay and prompt the secondary PSU to activate. We talked about using this module for overclocking but in reality you can use this module for low power situations or even to run three PSUs in a single system. Sky and power circuits are the limit here.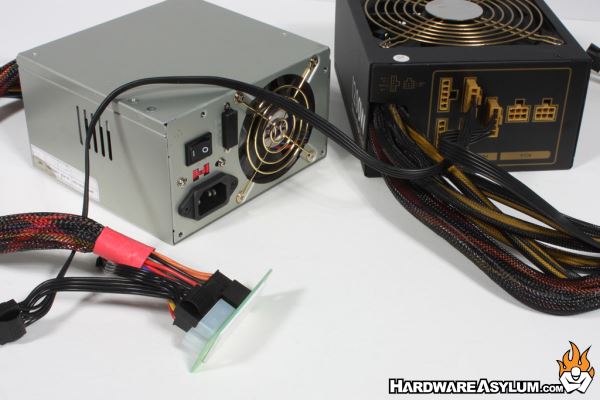 We tested this unit using a 1200w Cooler Master Silent Gold PSU and linked it with an extremely old 430w Antec PSU. The results were flawless operation and instant power to both PSUs.

Conclusion
Knowing your actual power requirements can sometimes be a little confusing and while it is always best to choose an adequate PSU for your system there are instances where having a secondary PSU is the best option. TEC cooling and bench style overclocking are just two examples that may require additional power supplies. Realistic scenarios may include running three or four graphics cards in a single system or simply not having an adequate PSU to begin with.

The Add2PSU module just gives you a convenient way to link more than one PSU together in a single system. You're still responsible to make sure your AC power circuits can handle the load but you'll no longer have to hack up PSUs or hotwire them to get more power to your system.
Visit Add 2 PSU
We would like to thank the people at
Add 2 PSU
for introducing us to this great new product. Be sure to visit their website for more information and to order one for yourself.
Website:
http://www.add2psu.com/