Asus P8P67 Standard Motherboard Review
Asus P8P67 Standard Motherboard Review
Author:

Dennis Garcia
Published:
Thursday, May 05, 2011
Introduction
There are two things that often define an enthusiast system, product segmentation, and over indulgence on performance features. Segmentation is typically defined by the manufacture either by slapping on a fancy name badge or adding so much extra stuff that it clearly couldn't be part of the mainstream line up. The extra features, such as unique color schemes and extremely large PMWs, often complement the enthusiast quest to have bigger and better hardware but do they really define an enthusiast system? Or can you get the same with considerably less?

Sandy Bridge has helped to define a new style of enthusiast system by providing top end performance for a fraction of cost. Another benefit is lower overall power consumption, and let's face it enthusiast systems aren't running 100% all the time so why not save some power in the process.

In this review we're going to be looking at a standard edition P67 motherboard from ASUS called the P8P67. The P8P67 is an entry level motherboard in the P8P67 lineup that is often referred to as the "cheap chips" giving you baseline performance with no real gaming agenda in mind. Does this mean it's a bad product? Not in the least.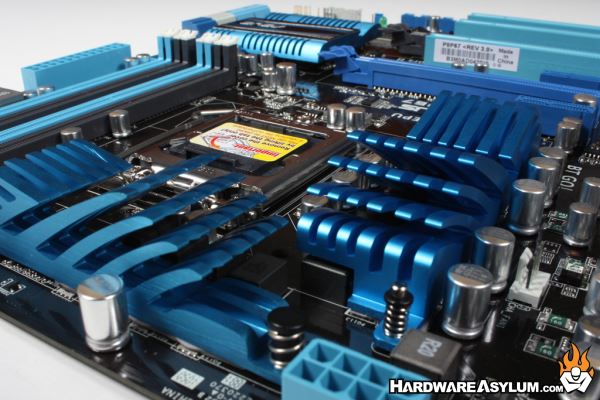 Sandy Bridge enabled motherboards come in all different styles, some are designed for overclocking and gaming while others take a simpler route and only provide what Intel recommends for the second generation Core i3, i5 and i7 processors. When looking for a general purpose motherboard it is often best to look in the middle of these two offerings and then consult your budget to determine what you can afford vs what you really need to have.