Gigabyte Z170X UD5 Motherboard Review
Gigabyte Z170X UD5 Motherboard Review
Author:

Dennis Garcia
Published:
Friday, October 02, 2015

Introduction
Skylake is arguably one of the most anticipated processors of the year and not for the obvious reasons. As many hardware sites have shown the new LGA1151 processor isn't much faster than Haswell and requires that you upgrade your entire system due to the DDR4 memory requirement and new CPU package. No, the processor is anticipated because of the Z170 chipset and the features it brings to the table. Alternatively you can also consider how US based hardware enthusiasts were anxiously awaiting for Core i7 6700K processors that, somehow, were in short supply in North America.
In this review we will be looking at the Gigabyte Z170X UD5 motherboard built on the new LGA 1151 Skylake processor. Those of you familiar with the Gigabyte Ultra Durable series will recognize the UD5 as being a mid-range mainstream product designed to fill the gap between specialized boards like the G1 and SOC and the lower in products designed for OEMs and business professionals.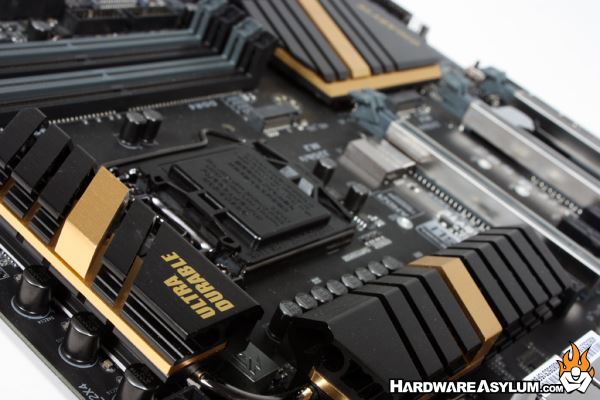 When looking for a general purpose motherboard I often tell people to look for something between the extremes and then consult your budget to determine a balance between "What you can afford" vs "What you really need to have". The GA-Z170X-UD5 tries to bridge the gap between a mainstream motherboard and benchtop overclocker by making use of what comes with the chipset while ignoring some of the higher cost options.

This sort of design is something many hardware enthusiasts look for in a motherboard given that simpler board designs tend to perform better over their more complex cousins. For instance a less complex PWM can often increase memory frequency due to better signaling and even make extreme overclocking easier to control. Of course it is up to the motherboard manufacture to enable these enhanced performance options, like overclocking, and thus far Gigabyte has yet to disappoint us.