Gigabyte Z68X UD7 B3 Motherboard Review
Gigabyte Z68X UD7 B3 Motherboard Review
Author:

Dennis Garcia
Published:
Monday, May 23, 2011
Included Goodies
Gigabyte has always done a good job at including a decent amount of parts to get you up and running. The Z68X-UD7 comes with everything you see below however the color may vary.
You also get a robust software package that allows you to control many aspects of the UD7 motherboard including the new touch BIOS software. The program we liked the most was the Dynamic Energy Saver 2 which not only recorded how many watts of power you had consumed but also allowed you to see how many PWM phase were currently being used and even control which power channel you wanted to have active.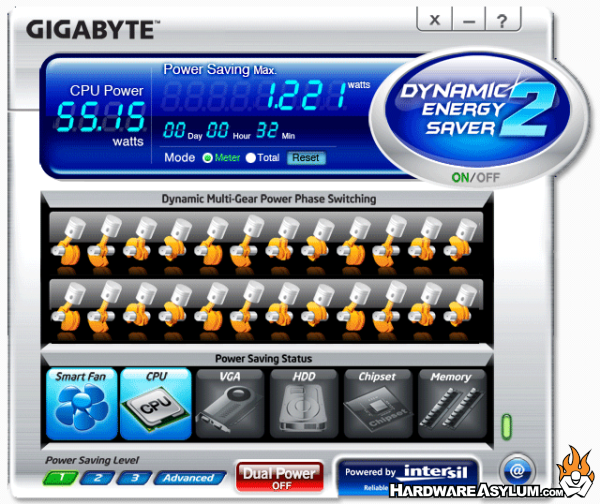 The Power Saving Level was a little interesting since it would allow you to track and control power usage of components other than the CPU and system fans. A hidden feature is associated with the green light to the far right. When DES2 is active the onboard LEDs turn on to give you a visual representation of what is happening. When you click the green light it will turns the onboard LEDs off like in the default configuration.