Gigabyte Z87X UD4H Motherboard Review
Gigabyte Z87X UD4H Motherboard Review
Author:

Dennis Garcia
Published:
Wednesday, July 03, 2013

Introduction
Haswell was a large part of Computex this year and with every new processor launch we have an accompanying chipset that brings with it a slew of new features, compatibility and creative ways for motherboard makers to re-invent their product lineups. One of these reinventions has been the alignment of products for their intended target. For instance gamers and overclockers each have their own segmentation leaving mainstreamers with clear options to choose from.

In this review we will be looking at an excellent example of what a well rounded motherboard should be the Gigabyte Z87X UD4H. For those familiar with the Gigabyte line up you'll realize the UD4 is a mainstream motherboard designed for power users who want a little more from their system but don't need many of the other features included in the higher-end product offerings.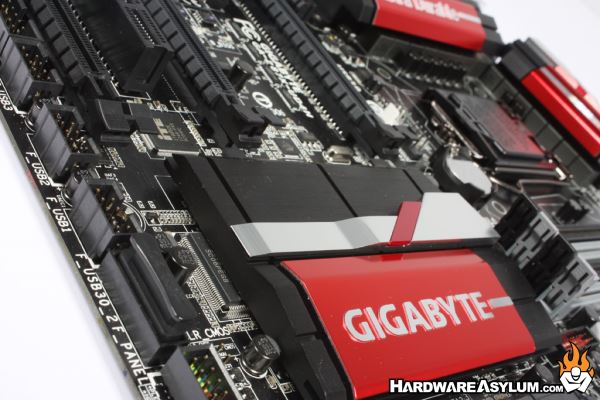 When looking for a general purpose motherboard it is often best to look between the extremes and then consult your budget to determine what you can afford vs what you really need to have. The GA-Z87X-UD4H tries to bridge the gap between a mainstream motherboard and benchtop overclocker by making use of what comes with the chipset while ignoring some of the higher cost options such as additional SATA ports, Thunderbolt and WiFi.

This sort of design is something many hardware enthusiasts look for in a motherboard given that simpler board designs tend to perform better than their more complex cousins. For instance a less complex PWM can often increase memory frequency due to better signaling and even make extreme overclocking easier to control. Of course it is up to the motherboard manufacture to enable these enhanced performance options, like overclocking, and thus far Gigabyte has not disappointed us.