Asus Rampage III Extreme Motherboard Review
Asus Rampage III Extreme Motherboard Review
Author:

Dennis Garcia
Published:
Saturday, March 05, 2011
Introduction
We have reviewed several enthusiast motherboards over the years and shamefully have always skirted around one of the obvious players in the enthusiast space, Asus. It's not that we intended to ignore what Asus, or what they were doing, but rather we wanted to focus on the more unique designs that brought something special to the market. For instance the DFI LanParty, in their prime, was a go-to company for anything overclocking related and helped pioneer many of the designs we see today. Of course the light from those days has dimmed with focus having switched to other vendors rallying to become the next enthusiast vendor of choice.

Competition in the motherboard space is tough and depending on the segment you are after the market can be extremely small which begs the question, who do you market to? Additionally, how do you go about reaching those people? One approach is to be extremely vocal and create some very awe inspiring products. Another option is to simply supply your target demographic with products they can use and let their voices spread the good word. Asus has done quite well with the less obtrusive approach and while that might be an over simplification of their efforts, it would seem whatever they are doing it has worked quite well.

In this review we are looking at the ultra high end of motherboards from Asus called the Republic of Gamers Rampage III Extreme. This is an X58 based board designed for the overclocker and hardware enthusiast. The product also retains many consumer level features allowing you the ability to switch between safe and extreme settings with only a few minor adjustments.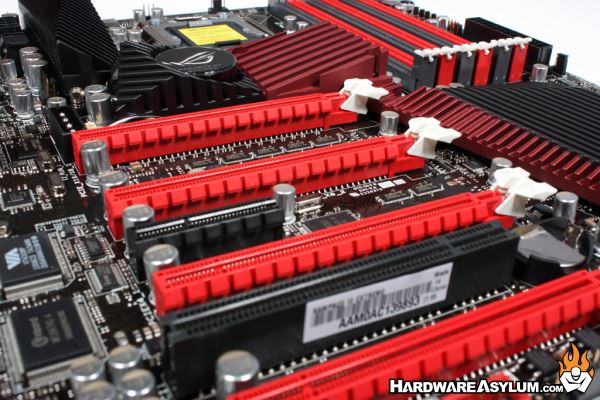 The Rampage III Extreme is actually quite old (by the time this review was published) having initially been released over a year ago during the peak of the X58 land rush and yet several months after the first X58 boards had hit the streets. This is likely not a homage to the DFI LanParty but rather a response to give designers time to tweak and tune the platform for the most demanding of enthusiasts.