be quiet Dark Power Pro 13 1300W Power Supply Review
be quiet Dark Power Pro 13 1300W Power Supply Review
Author:

Dennis Garcia
Published:
Thursday, July 6, 2023

Introduction
One of the first items I ever reviewed from be quiet was their Dark Power Pro 10 550W PSU. As with all be quiet products it was extremely well made and designed to be nearly silent. That review went live during the summer of 2012 and since then that Power Supply Unit has been secretly running my internal development and storage server ever since. This server has been tasked as my primary repository for all of the Hardware Asylum YouTube video footage, storage for the various benchmarks used during my reviews and even serves as a development server for this website and side products that come through the lab.
Needless to say, this has been a very important machine and one that has been running for over 10 years non-stop, 24/7 with a 550w be quiet Dark Power Pro 10.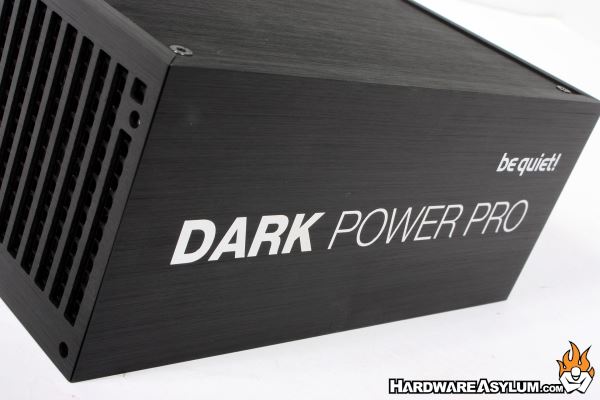 In this review we will be looking at the be quiet Dark Power Pro 13 1300w PSU. The Dark Power Pro is the most technologically advanced power supply from be quiet and while every PSU from be quiet shares some features there are several that appear to be unique to the Dark Power and unique to how overclockers and computer enthusiasts use their systems.
This PSU features an 80Plus Titanium rating, is fully modular and comes with one of the new frameless Silent Wings fans with a 6-pole motor design for virtually inaudible operation.
Specifications
Model Dark Power Pro 13 | 1300W
Continuous power (W) 1300
Peak power (W) 1400
Form factor Version 3.0
Form factor EPS 12V Version 2.92
Topology Full bridge + LLC + SR + DC/DC
Digitally controlled Yes
Voltage (Vac) 115 – 240
Frequency (Hz) 50 – 60
Input current (A) 15 / 9
Power factor at 100% load >0.99
Modern standby Yes
Power consumption in standby (W) <0.06
Average life time (h / 25°C) >100,000
Operating temperature up to (°C) 50