EVGA RTX 2060 KO Video Card Review and LN2 Overclocking
Author:

Dennis Garcia
Published:
Friday, March 27, 2020

Introduction
During CES 2020 I was introduced to one of the smallest RTX 2060 cards I have ever seen the EVGA RTX 2060 KO. This was a special video card in that it was built and priced to be an affordable entry level product for budget minded gamers looking to get on the RTX action. EVGA was kind enough to send a KO to the Hardware Asylum Labs and it was decided to take things to the extreme.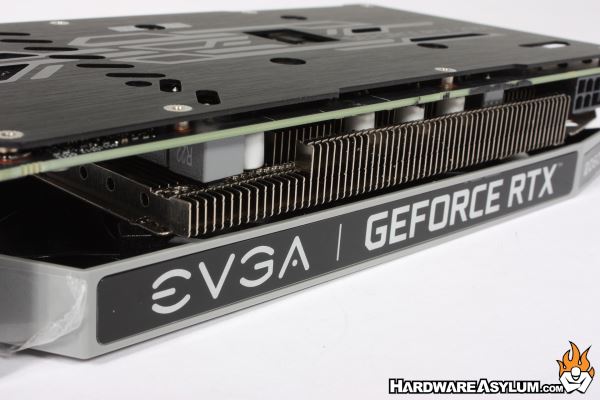 By now, everyone reading this article will know what the RTX 2060 can do in terms of performance so, we are going to skip that part. The GPU sits at the low end of the RTX lineup and is the entry level into Ray Tracing and DLSS supported games. What you might not realize is how the RTX 2060 KO was built and what makes it an affordable gaming card.
The EVGA RTX 2060 KO is a full height video card featuring a dual fan, dual slot cooler in a typical EVGA fan shroud trim. Each fan comes with EVGA "E" logos embossed on the blades and each measures in at 85mm. While the shroud looks to be made from metal it is a high gloss plastic with a grey metal flake color.
Flipping the card over you'll find a full coverage backplate with a few silkscreen graphics. This backplate features three thermal pads to help pull heat from the PCB and keep the card cool.
As with most RTX 2060 cards the KO requires an single 8-pin PCI Express power connection and features no SLI or NV Link option.
Video connections are quite simple including a single DVI, Display Port and HDMI connection. The card features no USB Type-C for VR headset use and likely won't support any more than three monitors.
Specifications
Boost Clock: 1680 MHz
Memory Clock: 14000 MHz Effective
CUDA Cores: 1920
Bus Type: PCIe 3.0
Memory Detail: 6144MB GDDR6
Memory Bit Width: 192 Bit
Memory Bandwidth: 336 GB/s
Interestingly enough the popular Ultra version of the RTX 2060 KO features the same board and chip design but is programmed for a higher boost clock moving it from 1680Mhz up to 1755Mhz. There might be some hardware differences but the board, cooler and basic specs are the same.